95-Year-Old Woman Is The Oldest Person To Recover From Coronavirus In Italy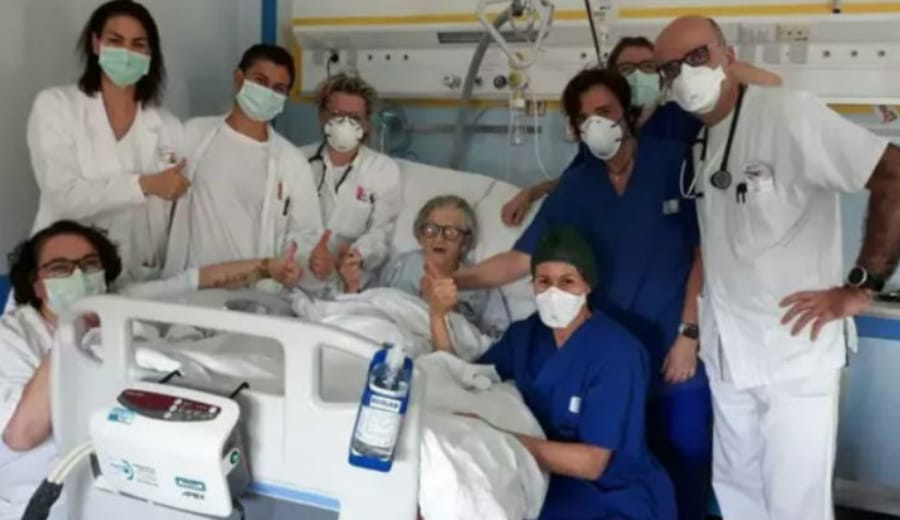 Italy being the epicenter of the pandemic in Europe at the moment, has created a lot of issues for people living there and suffering the most because of COVID-19.
The country is under complete lockdown with all the non-essential businesses been closed to prevent the spread of coronavirus. But the good news is that it finally looks that the measures are beginning to work. A small town in the country's north has finally managed to reduce the number of new cases to zero. The Government is also stressing the importance of social distancing in a bid to protect the world from the spread of coronavirus.
A 95-year-old grandmother from Fanano, Modena, Italy who is the oldest woman in Italy has recently recovered from COVID-19. Isn't that amazing news?
Ms. Corsini's health improved without 'antiviral therapy', and she informed Italian media herself that she's fine. She added that there were good people who looked after her very well, and they now send her home for a little while.
Ms. Corsini became the "pride of the staff" during her stint at the hospital in Pavull. We hope the world recovers soon too.