33% Reservation for women is still a dream!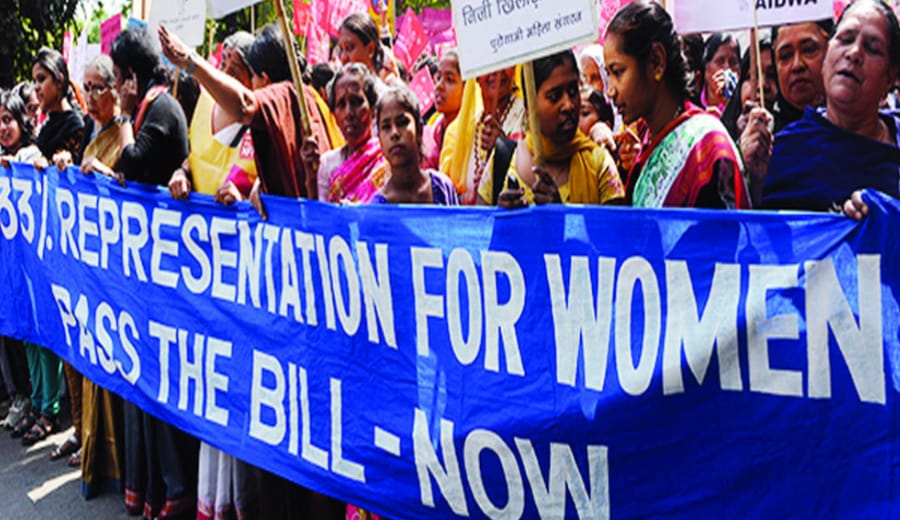 The 33 percent reservation claim is almost a decade's struggle. Although it is vital, it has not found its space yet. If you think "why do women need reservations in Indian legislatures?", here are the reasons. It is a known fact that there are very few women politicians compared to men politicians in India, so women have to explore this arena. At present there is a lack of fairer representation of women in legislatures, who constitute half of the population of the country. The crimes against women have increased to greater extent all over the country, but most of the measures and decisions taken against these crimes are by men. If there is an equal representation of women in the legislatures the measures taken for solving these problems will be more effective.
Our Indian constitution promotes equality irrespective of gender, caste, colour and race, and it also provides reservation for backward classes and women in order to achieve its objective – 'equality'. Although, in the Congress regime the then Prime Minister Manmohan Singh attempted to pass the Women's Reservation Bill which aimed to reserve 33% of seats in the Indian Legislature for women, unfortunately, the bill was not passed in the Lok Sabha. The bill is pending for almost a decade now. We already have 33% reservation in the local self-government bodies. If the Women's Reservation Bill is passed, women will have fairer representation in the legislatures to represent and voice the problems faced by the women in our country. It will also facilitate women empowerment. The Women's Reservation Bill is the need of the hour in our country and let's hope for the bill to come into force in the near future.
–
About the Author: The article has been contributed by our intern, Lavanya Narayanan.