15 Reasons Why Punjabi Girls Are The Best Thing That Could Happen To The Human Race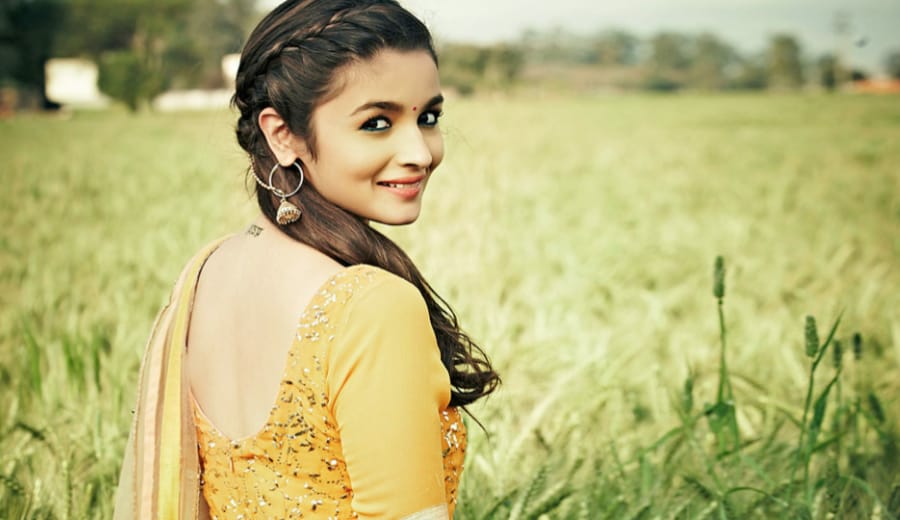 God created 2 kind of people on this planet, one was us (you know the regular human beings) and the other was 'Punjabi's' the Punjabi Ladies ought to be the alpha species in this universe. Have a look at the 15 reasons why Punjabi Girls are the most amazing creatures that could happen to the human race->
1. They are all pretty -> Okay, not that we are saying all other girls are not pretty but every punjabi girl is pretty, without a doubt and there is no arguing here. All the men who have anything to do with India have had a crush on a Punjabi girl at-least once in their lifetime.
2.They all cook like a ninja -> Research has proven that Punjabi girls are born with a unique code in their DNA called 'butterchickzone' that enables them to cook mouth-watering dishes at any given moment (we lied about the research actually, but we all know its true. Don't we?)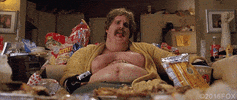 3. They can beat you up like a pro -> You don't need to send them to some karate class. They are born with that instinct, "If you touch them, they will crush you". Don't you dare mess with them.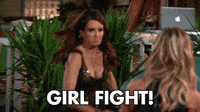 4. When they dance they can put shakira to shame -> Don't believe us? Never watched a punjabi girl dance on a punjabi wedding? Well, if you haven't, you must! And let me make it clear-not a punjabi guy but a girl!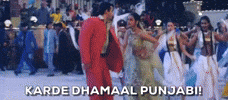 5. They might gossip with you but will be loyal -> While your room neighbor (and ex-best friend) in the girls hostel is busy bitching about your attitude towards her boyfriend, your punjabi gurl-pal is getting drunk with you in that bar and discussing about that cute guy across the table.
6. They can drive/ride like a pro -> Yes, they can put a lot of boys to discomfort when they are behind the wheels and some of them even have their 'doli' on an Enfield !
7. They have won the maximum number of pageants -> Yes, till date, maximum number of beauty pageants have been won by all punjabi girls and the even the most famous ones like Priyanka Chopra, Lara Dutta, Gul Panag and many more have punjabi blood.
8. They are super affectionate -> They can be brutal like Genghis Khan while beating up that stalker, bet here again they have this other side which is more affectionate than your mum – this is the same reason why their shoulder is the best after you had a bad day.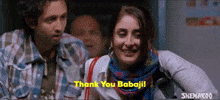 9. They can bargain better than your mum and nani combined -> This is exactly the reason you want them with you on every shopping trip, or while negotiating with that flat broker. And they have various tricks up their sleeve including (nice mode) 'please uncle, itnee door se hum aayae hai' & (angry-commanding mode) 'side wali shop pe dus ka tha'.
10. They are a pro at punjabi songs -> They may be really bad at singing (Bengali chicks win there, buddy) but as far as deciphering all those dance numbers we have been dancing on since we were in our nappies we have to turn to them.
11. They are always up for a party -> Yo all punjabi girls can party 365 days a year, they even celebrate gandhi jayanti drinking 'virgin mojito'.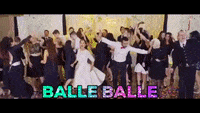 12. They will always be up for any challenge -> While most of your friends will shy away at theslight hint of danger, Punjabi girls will always be looking pumping some adrenaline in their system and go hunting for danger.
13. Punju girls always know about the best places in town-> Since they love travelling and roam about the streets more than anyone else, they know about every other place on this planet and where to find the best deal be it 'butter-chicken' or 'Jimmy-Choo'.
14. They can drink like a fish -> While in first year of college all of us are trying hard to walk straight after that 'one 30ml peg' our punjabi counterparts at that very moment finished 'chaar botal vodka'.
15. They will eat anything and everything and still not get fat -> Last but not the least – this mystery is deeper than the bermuda triangle, most of us gain tons of fat after eating a couple of pranthas – our punjabi counterparts don't gain an ounce of fat even after feeding on this very diet every effing day !
If you have not figured it out by now, this post also goes out to all our girls in delhi too ! we all sistaz !! #punjabiswag    
———–
SOURCE: Urbanzinga