15 Reasons Why Girls Love Fawad Khan So Much?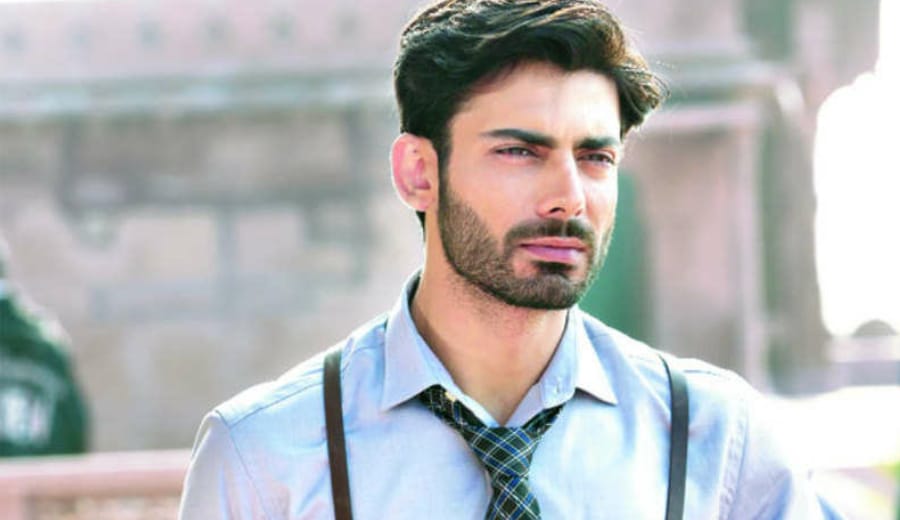 " I don't have a reason to tell you why my phone is flooded with his pictures.  I really can't explain why I am all head over heels when I see him. His image traverses through my mind, day and night while his voice echoes in my dreams. I do love my husband but I secretly have a crush on this man. I am so much in love with his voice, his looks, his eyes that now I am suffering from a terrible fever which is Fawad Fever." Well, this has been the case with most of the women these days that they are so much in love with Fawad Khan. He is one such man who can woo your heart and make you stumble all at the same time. This man from across the border is making girls go gaga over him and making them a self proclaimed Fawad's fan. Thanks to the serials which are live these days, the girls have got more chances to see him, to gaze him and to love him.
1) Have you ever heard a voice that can make your heart skip a beat? Well, Fawad's voice is hushed with tranquility that can soothe the prickled souls. His intense voice is so seductive that I doubt any girl can control herself from falling for him.
2. When he looks at you in a mesmerizing way, that you just go dive into his eyes, into his heart, oops actually he has dived into you, your soul, your body, your heart.
3.  Not every guy can look good with thick layers of hair swapped on his face but Fawad's facial hair is an instance of the most impressive face one man can ask for!
4. That style of his beard is just going to make that girl feel it! Carrying such beard is an add-on to Fawad Khan.
5. Hotness revealed when shaved – He just looks as hot and sexy as he use to look when in beard after shaving.
6. A guy who knows to act, have done modeling who understands fashion. What more to expect from a guy. He just goes perfect.
7. Beauty with brains is what he is, so intelligent!
8. And that first word which he has just spoken "Aap…", god I can't find girls beside me (they have died).
9. Everything he wears, suits him.
10. Loved in Humsafar and everything then after.
11. His eyes speak much before his words do.
12. A guy who is so confident about a girl at 17.
13. He can also play guitar, bass & drums. Mr. Perfect.
14. He suits as a bad boy and as gentleman both. Rarely found breed of actors.         ————-
About the Author: The article has been contributed by our intern, Mohil Sheth.