Your Sunsign Tells You Which Disney Princess You Are!!!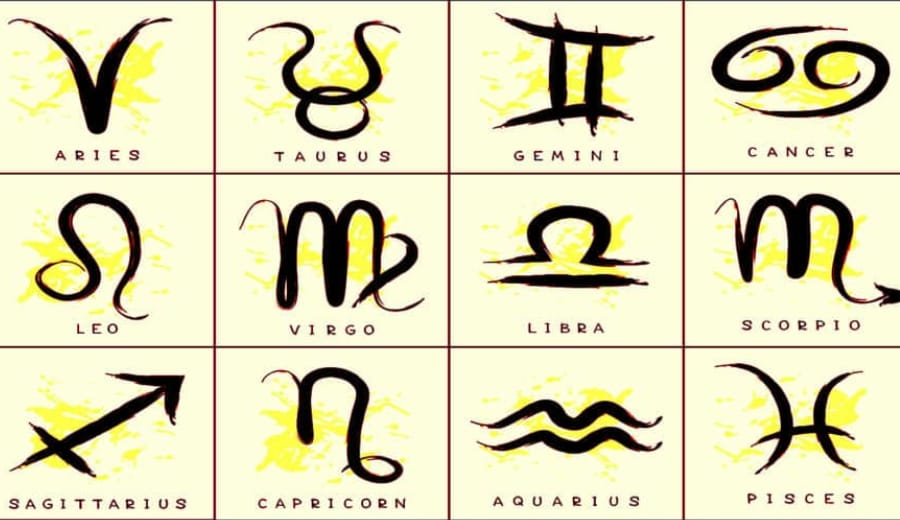 Every girl has always wanted to be a princess, ya, right from her childhood! The idea of wearing a tiara and attending those wonderful balls and the thoughts of a brown- eyed, and white horse riding prince can make any girl's heart flutter with happiness. Since we all are princesses in our own imagination, it's time for that we take a look at our zodiac fairy tale now. Ready? So, let's take you on the starry journey of discovering which Disney princess you actually are!
1. Aries – Princess Megara Motto – I am  Aries being a formidable sign, the women are fierce, enthusiastic, dynamic and charismatic. They are the alpha-females of the pack and always the eager ones. Ergo, they find their match in Princess Megara from the Hercules who is sassy, confident and totally knows what's what! Isn't that a perfect match?
2. Taurus – Cinderella: Motto – I have  Taurean women  are known to be sweet in nature and affectionate but at the same time they exhibit persistence and emotional strength just like our sweet yet strong Cinderella. Well, well, but if you put their patience at test, they're going to make you regret it badly!
3.Gemini – Princess Jasmine Motto – I communicate  A Gemini woman is extremely clever and incessantly curious. She is adventurous and her thoughts are never stationary. Just like our pretty Arabian Princess Jasmine-a true combination of wit and charm. Also, they can get along with everyone, thanks to their excellent communication skills.
4. Cancer – Ariel Motto – I feel She maybe moody and very sensitive but at the same time is peaceful, passionate and caring. She is sympathetic towards others and deeply intuitive. She is a firm believer in love much like the lovely Ariel who leaves water for her Prince Eric and doesn't mind going to wherever her love is, very much like a Cancerian would have.
5.Leo – Rapunzel Motto – I will  She's the one with the loudest laugh, the brightest smile and Everest high confidence. She is fiercely loyal and will place her love as the centre of her universe, pretty much like Rapunzel who doesn't hesitate on giving up her powers to keep her love alive.
6.Virgo – Princess Belle Motto – I analyze  Virgo women are sharp analyzers and wave a magic wand over chaos and bring about peace. They are practical, loyal and kind like our Princess Belle. You might notice them to be restless and cranky too, but don't forget they are all witty, realistic, perfectionists at the very same point.
7. Libra – Snow White Motto –  I balance  Libran women are fair, just and balanced. They possess the ability to draw people naturally and make excellent friends with everyone just as was the case with Snow White (Bffs = 7 dwarves). They are hopeless romantics and happy endings appeal the most to them.
8.Scorpio – Queen Elsa Motto – I desire  They are not the ones to be taken lightly. They are fearless, stubborn, brilliantly sharp and extremely loyal, very much the traits of Queen Elsa. Never take a scorpion women lightly, they aren't helpless, but are finely tuned to handle any forces of life.
9.Sagittarius – Princess Anna Motto – I philosophize  She is candid, independent and an open minded woman. She is versatile and extremely charming. She doesn't hesitate to go to any lengths for her loved ones. Princess Anna perfectly fits the mould of a true Sagittarian.
10.Capricorn – Princess Tiana Motto – I master  She is the powerhouse of the zodiac. She is ambitious and a leader. She is incredibly tough and can weather any storm. She is hardworking. Restless, pretty much like Princess Tiana.
11.Aquarius – Princess Merida Motto – I know  She is powerful, smart and independent. They are visionaries and humanitarians. She is an enigma; quirky and unpredictable. She is protective of those she loves. Princess Merida is an out and out Aquarian girl.
12. Pisces – Princess Pocahontas Motto – I love  They are artistic and love to explore nature. They are friendly and caring. They love fiercely. Isn't Princess Pocahontas our perfect piscean chick! I hope y'all are feeling special. So everyone wear your invisible tiara, hold your head high and walk like a princess because you truly are one.
——————– About the Author: This article is contributed by Uroosa Wani, our intern.