We Deserve to be Safe at Work!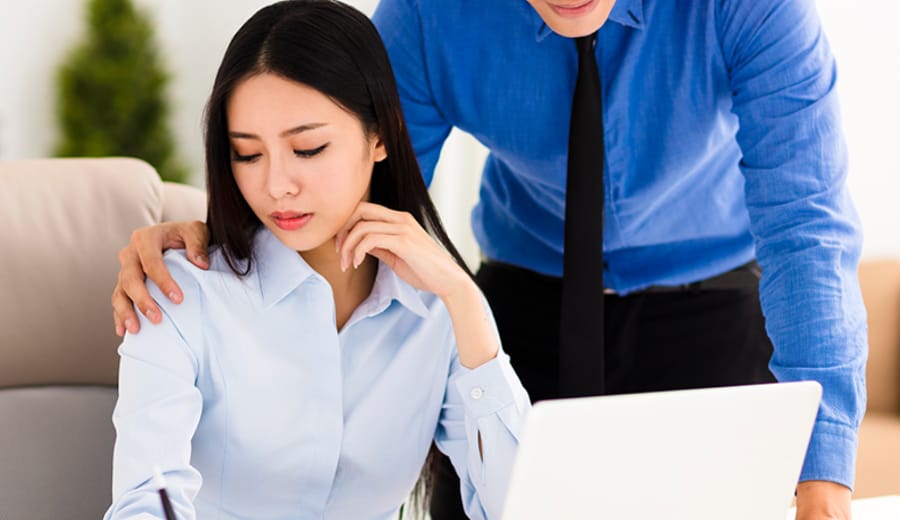 A 24-year old woman goes missing after returning back from a night shift of a BPO….Lady raped while returning home from her workplace which is a renowned MNC….Acid thrown on a woman after she denied the marriage proposal of her colleague… You must have seen these headlines while flipping the pages of your daily newspaper. These are few of the attacks on women that I mentioned above which took place after those women left their workplace. So, the question which arises here is- How safe are women at workplace in the prominent MNC's and BPO's of our metropolitan cities?
With around 800,000 women employed across levels, the Indian IT-BPM sector employs a sizeable number of women employees, who work in wee hours. Ever since the Delhi gang rape incident took place, a question arises- When a girl cannot board a local bus at 9:30, how far is the city safe for women working in the graveyard shifts? IT lobby group NASSCOM is taking proactive steps to ensure safety of women employees. It has announced February as the 'Women Safety Month' in the NCR region, wherein the industry will organize a series of activities and events to educate women and empower its workforce. Companies in the sector are also taking steps to tighten the security of women staffers while both commuting from and to the office, within the office premises.
Heard of pepper sprays and the intensifying use of these sprays? Its escalating tradition shows that today's 21st century woman is alert enough to keep the perpetrators of rape and molestation at bay. Companies like HCL technologies and Infosys are conducting self-defence classes for the female staffers and spreading the word of safety. Transportation is the most critical area when security of women is concerned and that is why many companies in this sector are focussing on ensuring security of women travelling. The idea of 'women-only' cabs stems from the initiatives taken by companies to safeguard women staffers from unwanted attacks, which have a lady driver along with appropriate equipments such as pepper sprays and defensive gadgets. Also, GPS tracking systems have been installed in cabs to trace their location and a security guard in each cab is deployed who escorts the lady employees during unsociable hours. Initiatives are being taken and stratagems, schemes and manoeuvre are created to set the seal on women's security. But inspite of the efforts something, somewhere is going wrong which is the reason why women attacks still transpire during afterglow and gloaming.
SAFETY IS OUR RIGHT.   WE ARE NOT BEGGING FOR IT. WE ARE READY TO SNATCH IT FROM THE ENTIRE MASCULINITY!         ———— About the Author: This article is contributed by Atima Dhall, our intern. Atima is an under-graduate from Shyama Prasad Mukherjee college, Delhi University. She aims to conquer the world with her writing and sights at instigating people to differentiate between black and white,i.e. justice and bigotry. With immense optimism and buoyancy, she scrutinizes her society and intends to work for its betterment through her writing.