Voyeurism and its various shades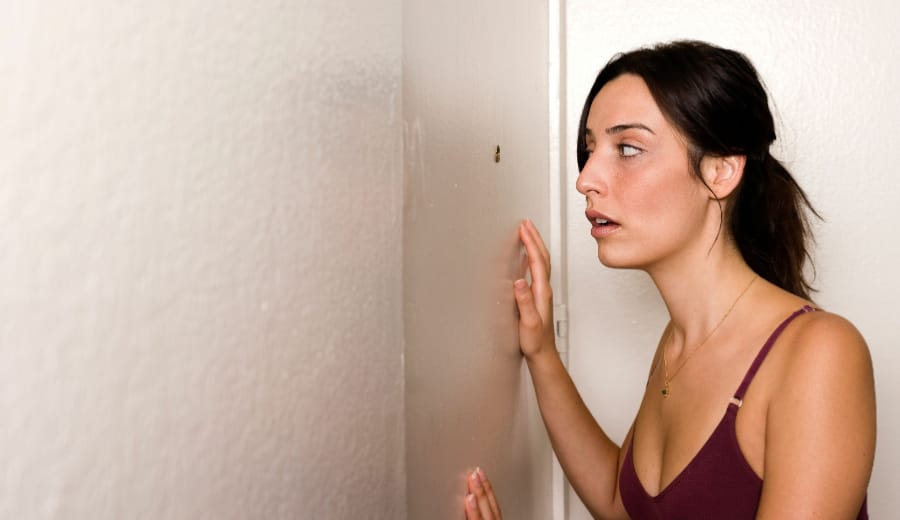 Voyeurism is the practice of spying on people who are engaged in some sort of an intimate behavior, such as sexual activity, act of undressing or any other kind of act, which is considered to be of a private nature. Voyeurism has recently been declared a criminal act by the Criminal Law (Amendment) Act, 2013. Now Section 354C of the IPC criminalizes Voyeurism and lays down quite elaborate punishments for people engaged in the act of Voyeurism. A man (Yes, this section of the IPC is also not gender neutral!) who is being convicted for Voyeurism for the first time is punished for a term, not less than one year and extending to 3 years, along with fine. If he is convicted for the second time, his imprisonment extends from minimum 3 years to 7 years. Now apart from this basic idea on voyeurism, it is very important for women to understand that there are multiple ways in which this act can be propagated against them, thus making it very important for them to know each and every form of this act to be able to fight it.
There are so many times that we hear of instances where people abuse information given to them in privacy by someone else. Does my partner possess compromising pictures that I sent via Whatsapp? What can he or she do with that picture? People close to you might also pinpoint a number of faults in your own behavior. But believe me, you are not at fault. Regardless of how it came about, nobody can ruin your life (what a lot of people will tell you might happen if such photographs are distributed) with the press of a button. These pictures/videos could have been taken either against your consent or with your consent. But almost nobody would consent to the distribution of these photos. The distribution of these photos/videos, whatever might be their source, is a criminal offence under Section 354C of the IPC. Another new form of criminal activity that is on a rise is revenge porn. It is considered to be a subset of voyeurism. It is publicly sharing sexually explicit media online without the consent of the individual who was pictured. It is usually uploaded by ex-partners with an intention to shame the pictured individual or to blackmail the pictured individual for money, drugs or alcohol in return. There is no particular provision that criminalizes revenge porn offences, however, the 2008 amendment to the Information Technology Act, 2000 or the IT Act, 2000 has inserted some sections which can be used for taking action against a perpetrator of any kind of online revenge porn. Section 66E of the IT Act 2008 is a provision which lays down the punishment for a person who violates another person's privacy. Section 67A of the aforesaid Act is also used for punishing individuals who publish material containing sexually explicit act or conduct. Punishment under Section 67A can actually extend up to around 5 years along with a fine up to Rs. 10 lakhs. Thus, in today's technologically advanced world, it has become increasingly important for women to be extremely vigilant of their rights. So if tomorrow you find yourself in such a situation, don't be ashamed or afraid. Don't let your perpetrator take advantage of your silence or lack of knowledge of the law. Always remember that there are several layers of protection available in the society to ensure your safety and well-being.     ———— ABOUT THE AUTHOR: This article is written by Sayesha Bhattacharya.