The choices we never had: 'Lipstick Under My Burkha'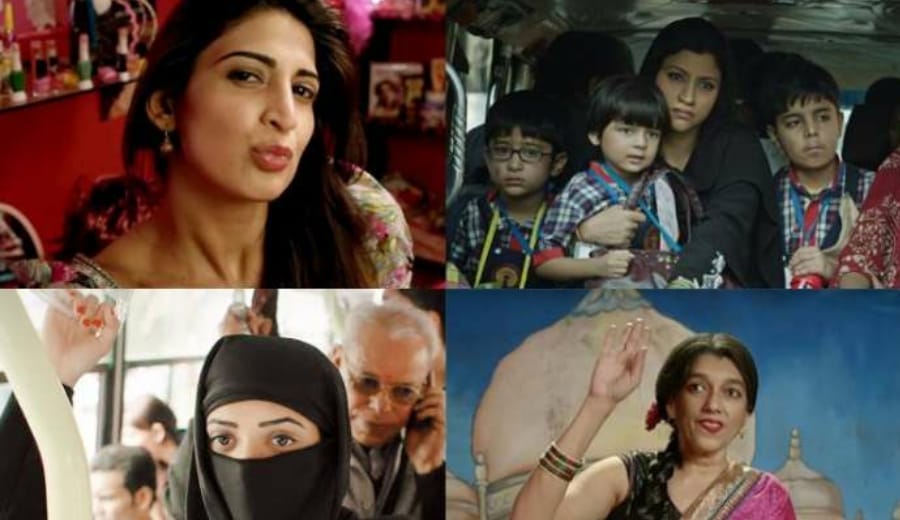 'Lipstick Under My Burkha' is directed by Alankrita Shrivastava and is a women oriented film starring Konkona Sen Sharma and Ratna Pathak Shah along with others.
The film has been in news and clutched with controversies simply because it talks about the sexual desires of four small town Indian women, something that can never go down well with those who are stuck with the patriarchal set up of our country and believe they have the power to control a woman.
It is worth mentioning that this feature film has received several international accolades such as Spirit of Asia Award at Tokyo Film Festival and Oxfam Award for Best Film on Gender Equality at Mumbai Film Festival.
The Central Board of Film Certification refused to certify the film on the grounds that it had "sexual scenes, abusive words, audio pornography and a bit sensitive touch about one particular section of the society."
The Film Certification Appellate Tribunal (FCAT) has directed the Censor Board to pass the film with an 'A' certificate. The film is now set to release in India on 28th July,2017.
In 2013, the Indian cinema celebrated 100 years. It is undisputed fact that films play a distinct and an important role in Indian contemporary culture. Despite India producing more movies every year than anywhere else in the world. The certification of films for public screening inside the country has always been an arbitrary and somewhat politically fraught process.
'Decency' and 'morality' are vague and elastic notions that evolve with time and social change and vary vastly between different cultures. What may be acceptable to one section of society may be outrageous to another. Particularly in our country which is socially and culturally so diverse, there are widely varying standards of moral acceptability. What was not acceptable in our society at one point, is now acceptable.
'Obscenity' has been defined by the Supreme Court as 'the quality of being obscene which means offensive to modesty or decency, lewd, filthy and repulsive.' Sex should not treated as the synonym to obscenity. Obscenity has to be judged from the point of view of an average person. Just because a film has sex scenes or pornographic content does not provide a ground for its rejection. What needs to be done is to view the film as a whole and then see whether it has the tendency to deprave and corrupt persons who are likely to watch it.
As rightly observed by Hon'ble Justice Sanjay KishanKoul, "We have been called as the land of the Kama Sutra then why is it that in the land of the Kama Sutra, we shy away from its very name? Beauty lies in the eyes of the beholder and so does obscenity. It is our perception to objects, thoughts and situations, which rule the mind to perceive them in the way we do."
The internet age and the breakdown of traditional barriers is rendering censorship increasingly futile. To imagine that one can foster better morals in society by keeping out depictions of immoral or indecent is naive thinking.
It is to be remembered that the ultimate censorious powers belong to the public and the CBFC should be alive to its public duty it should not restrain aesthetic expression and progressive art through obsolete norms. The regressive minds are suffocating the new ideas, muting the strong liberal voices and caging the free- spirited thoughts.
——–
ABOUT THE AUTHOR: This article is written by Hina Singh, our intern.