"Save our generation, Stop killing female foetus"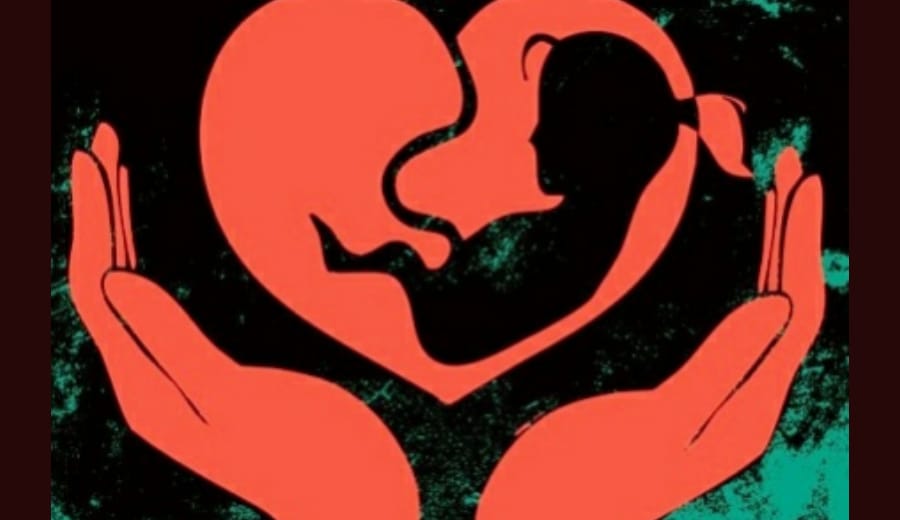 "Saathi na sanghi koi sakhi naa saheli, kin sang khelegi tu laado akeli, bandh hai kiwadia, khidki pe sakal, kiske liye duniya mein ayegi tu pagal,bheju yeh sandes meri laadoo, tu na aana iss desh meri laadoo…." Remember this song? Yes, you are right; this is the title track of the serial. You can call it as distorting sex ratio, abortion of the girl child, gender bias or simply female foeticide. You may wonder, the write-up following this would be something related to girl child. I would say, half of your thought is right because here I am writing about female foeticide and youth awareness, i.e. till what extend, today's generation is responsible and mature enough to understand the consequences of female foeticide.
Female foeticide in a very layman's term means killing of the female foetus in the mother's womb. After reading this, you may wonder, Indian laws have banned sex determination tests of the child then how it's possible to know that the child inside the womb is a female? Also, how can a mother agree of aborting her child? Precisely, aborting her dream, to be a mother, of her reflection? Remote areas of Haryana and Punjab consider female child as an ill omen and hence, as soon as she is born, either she is thrown into boiling milk or is left out in heavy rains and left to die or more worse, the mother is forced to abort the child in her womb itself. India has even seen days when girls instead of been downsized as a liability for whom dowry was the major tension. Indian laws ban female foeticide and sex determination but unfortunately it couldn't ban the corrupt and ill minds of those doctors who resort to sex determination tests to fill up their pockets from prospective parents. Unfortunately India is still struggling with the debate that whether nurturing a girl child is better than a boy?
At a young age, we are never allowed to discuss these issues in family but there are few of us who really have seen this happening around us and want a way out of it. But in the wake of this situation there is yet another side of the story which deals with youth awareness that needs to be created. Everyone must remember these points- 1. If you educate a man, you educate an individual, but if you educate women, you educate a nation. 2. Your child could be the next Smriti Irani or Saina Nehwal or Mary Kom; alteast let her out in this world. 3. Once you educate her, she will have the capabilities when, she could herself earn more than her husband. 4. You want your son to die unmarried? Because if you will your daughter, i.e. somebody's prospective daughter in law, then why would society be willing to give you, their girls as your daughter in law? 5. Think, it was a female through whom you were born, think, if your mother would have been aborted in womb? 6. You need not to be at guard till she gets married off because once she gets mature enough to understand the world; she will kill all the bad eyed people like a "Mardaani".                   — About the author: The article has been s contributed by our intern,  Prashansa Ranjan. She is pursuing B.A. from Christ University, Bangalore. She is a firm believer of the gandhian qoute-" Be the change you want to see in the world". She writes poems and articles in her free time, she believes that every woman should be equal to men in all respects. This equality can be achieved when we start from scratch; the process of restructuring the social mindsets.