Laura Dodsworth Photographs 100 Real Women's Breasts In "Bare Reality"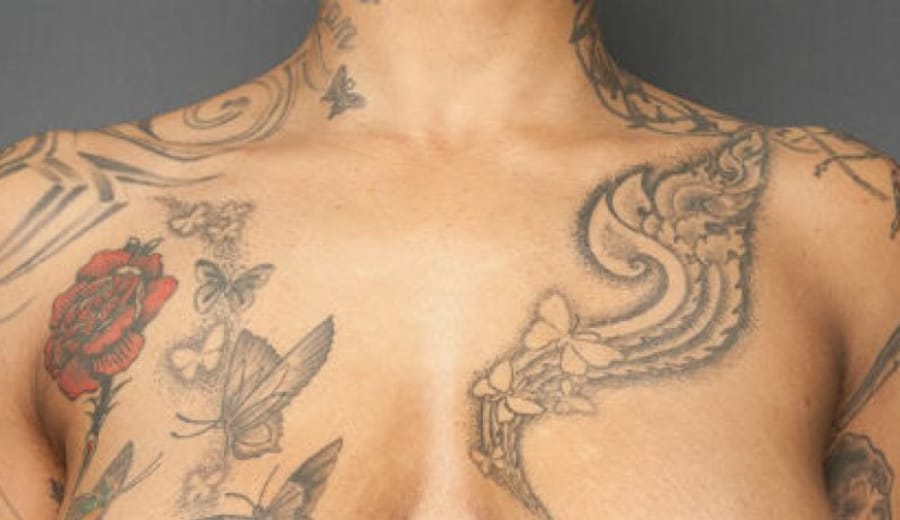 How do you feel about your breasts? One hundred women answer that question in an upcoming book, Bare Reality.
Photographer Laura Dodsworth started the project after becoming frustrated with how breasts were shown in the media, feeling that most portrayals created an "unobtainable ideal." "I felt compelled to embark on a personal exploration of what it means to be a woman," Dodsworth told The Huffington Post in an email. "To understand women's experiences through their body. I wanted to re-humanize women through honest photography and interviews, present our breasts as they really are and burst the 'fantasy bubble' of the youthful, idealized and sexualized breasts presented by the media."
The book features photographs of women aged 19 to 101, of all breast sizes and sexualities. Some women talk about how their breasts give them confidence, while others reveal struggles with self-esteem related to their cup size. All of the stories remind us that women should be proud of their bodies despite the size, appearance or presence of their breasts. In an anecdote from the project posted on The New Statesman today, one woman shares her experience with breast cancer and a subsequent mastectomy.
The woman, age 54, also discusses her decision to cover the scar with a floral tattoo rather than undergoing reconstructive surgery.
I don't think I could have psychologically come to terms with my "battle scar" as easily without the tattoo. It would have taken a lot longer to look in the mirror and feel okay about the scar where the boob was. It makes a statement and it's pretty to look at. I'm proud of it. I want people to realise you don't have to hide away, just because you've had breast cancer.
For each book sold, a donation will be made to Breast Cancer UK. Dodsworth, who is herself the 100th person profiled in the book, hopes that the project will empower women and assure them that, no matter how complicated their relationships with their breasts, they are not alone. "Bare Reality has changed me, and changed how I think and feel about women." she told HuffPost. "It has transformed my relationship with my breasts. Quite simply, I like myself more as a woman, and I like my breasts more." Learn more about Bare Reality here.