French schoolboys wear Skirts to protest Sexism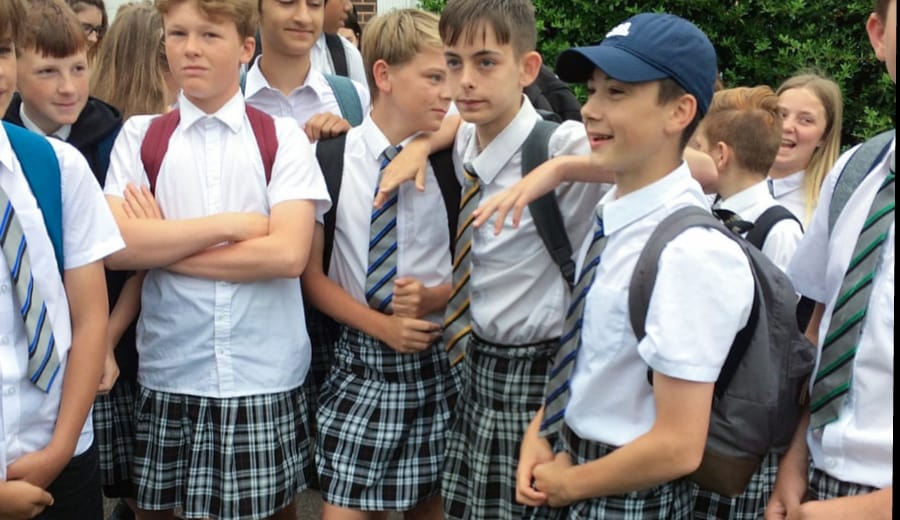 "Lift the skirt" day was a pro-equality demonstration in Nantes, France, during which students of all genders were encouraged to wear skirts to school.
Boys from 27 high schools in the French city of Nantes were given the chance to wear skirts Friday to school as part of an anti-sexism demonstration.
The demonstration was called "Ce que soulève la jupe" — alternately translated as "what raises the skirt" and "lift the skirt" — and was backed by the city's education authorities.