For the love of my son, Sanu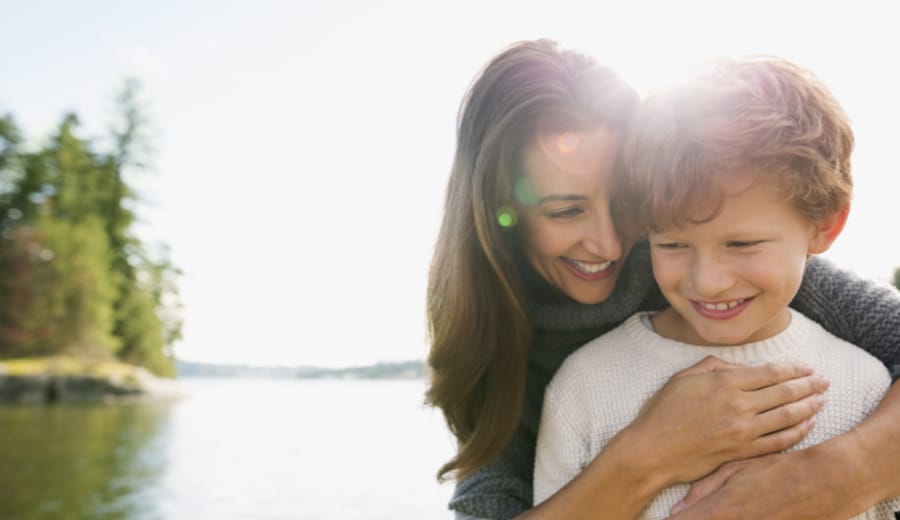 Prologue– When penury hits a family, its the woman of the house who suffers the most. Here is  a story of a woman who suffered extreme poverty, a story of mother who still wanted to do a lot for her son, a story of a wife who faced the wrath of her husband and a story of a woman who was a victim of domestic violence. It is a story that might just touch your soul and make you realize that you are still living a better life then most of the people around. She took a deep breath and left the big white mansion behind her. Finally, she got the time to wipe the sweat that was running down from her head to face with the saree she was wearing. She smiled while looking at her fist in which she had a hundred rupees note. That was her earnings for today and that was all she had. While walking on the wide, crowded roads of Delhi, she was constantly thinking of spending the money sustainably. She stopped in front of a cart puller, Darshan, who used to sell vegetables everyday in the evening. The fresh ladyfingers caught Leela's eyes as always and she asked Darshan, picking up one ladyfinger, "Bhaiya, how much for the ladyfinger?" He replied, "Only thirty rupees." She said, "Only?" keeping the ladyfinger back to its place, pressing her lips to each other. She looked at the ladyfingers for almost two minutes after that. Darshan started to cut the pumpkin. She suddenly stopped him and said, "No bhaiya, today give lady finger only. It is my Sanu's favorite. He will be very happy."
He started to pack ladyfingers and said, "Leela behan, why don't you take onion with it?" She opened her fist and looked at the hundred rupee note and then towards the onion. She made up her mind and said, "Bhaiya, do one thing, Give me half kg each." Darshan packed half kg each and handed the plastic bags to Leela. She opened the bags and peeped into them for two minutes and then looked at her hundred rupee note. She was distracted by the other customer who suddenly pushed her and said, "Bhaiya, how much for the broccoli?" Leela looked at that lady, whose back was now towards her, and then at the broccoli she was holding. She had heard Darshan saying Rs. 80. She kept looking at the broccoli while it was moving from one hand to other and finally went inside the plastic bag. Darshan shouted, "Leela behan, fifty rupees." Leela looked at Darshan and handed him the hundred rupee note and took the change. She started walking towards a dark narrow lane while looking at the money she had in her hand which was now less than before. She started saying to herself, "It is okay. I can save tomorrow" Suddenly she heard somebody calling her, "Leela how was the day?" She tried to ignore Dinesh, the owner of the ration shop but that Cadbury Dairy Milk, which Sanu wanted for his last birthday stopped her. Once again she looked at the money in her hand and at the chocolate. Dinesh noticed her and said, "Leave Leela. Again you will ask me to give this to you at lower price and we will have the usual fight and finally you will buy those twenty five paisa toffees for Sanu. Leave it." Leela looked at Dinesh with her wet eyes realizing that he is actually right. She moved into the shop and kept a ten rupees note on the table and took a Cadbury Dairy Milk chocolate from the box. Dinesh kept looking at her while she left him in astonishment. Again she looked at her money and counted it while she was walking. She started smiling when she reached the door of her house.
Somebody shouted, "Mummy, today also you will cook pumpkin for dinner?" Leela showed him the vegetables she had brought. "Wow, ladyfinger. Did you get it from Smriti auntie's house?" Sanu asked. Leela replied, "No I bought it Sanu. I bought it for you." "You? For me? You got money today?" "Yes Sanu, I got money today." "Shhh. Keep quiet then. If baba get to know this then he will snatch it from you and beat you like he always does." He hugged Leela and went to hide those plastic bags under his bed which was lying just beside the door. Leela watched him doing all of it. Sanu came back to her and saw his Cadbury Dairy Milk lying outside the door. He ran out and picked it up. "Mummy somebody left it." He started to open it when Leela snatched it from him. "You will eat it after ladyfinger and roti." Sanu went inside and got back to his bed on the floor. A loud noise came from outside. It was of a bottle of whiskey being thrown hard on the floor. Leela did not care to look back and went inside. Raju, her husband with his long dark face peeped inside and looked at Leela cooking at one corner and saw Sanu hiding the chocolate under the bed. Raju shouted, "Hey Leela, what's in the dinner today?" "Ladyfinger", Leela replied. "What?" Raju shouted again. Leela shouted, "Said ladyfinger", stretching the words out. Raju came close to her, held her pony tail and made her stand, and shouted, "From where did you got the money to buy ladyfinger?" He suddenly stopped and left Leela's pony tail and said, looking at the ladyfinger in the pan kept on the fireplace, "Where is the money for my alcohol? " he said. "Did you even got chocolate for Sanu?" He thrashed Leela again and slapped her hard. " Give me the money for my drinks, I want to drink more."
— About the author: This short story has been contributed by our intern, Nivedita Negi. She is a student of B. Sc at the Asian University for Women,Bangladesh. She accidentally turned into a writer after coming to Asian University. She believes in the power of a woman and feels that a woman can change many things in this world. She uses writing as a form of changing people and their thoughts.