Become A Mardaani!!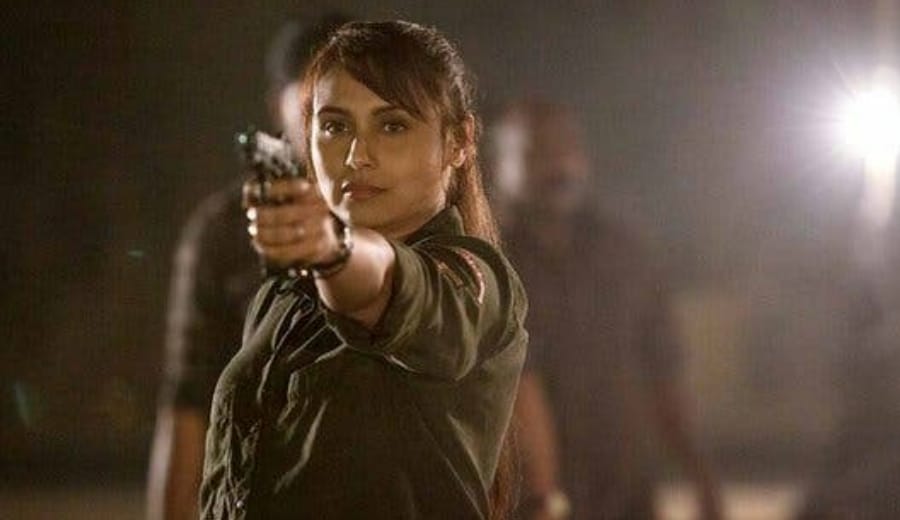 As we flip through the calendar dates; it's not of late that 60 girls were brought home (Assam) from Mumbai after being trafficked. It's not of late of the Damini case where a girl died due to the ruthless crime. It's not of late an analysis which states that 1/3rd of women in 15-49 years of age experience physical violence after marriage. Even the news that 1 out of every 10 women suffers sexual violence post marriage. Well each day we encounter crimes, brutalities and analysis that point towards the affliction done to women. Let's stop beating around the bush and come straight to the matter. From the times of Mahabharata and Ramayana, we have blamed Draupadi for being the cause of Mahabharata war. So much so that Sita was forced to give Agnee Parikhsha. But these two fictional ladies did stand up for their rights and fought for it although their voice was suppressed. We, females, still have this instinct of fighting and rebelling for ourselves if someone encroaches our chastity and questions our purity and this bravery is known as Mardaani- the male sturdiness, fitness and emotional balance. But unfortunately, in today's world, we have given this act of "protecting " us from the world to our male counterparts who instead of protecting us, invade our dignity.
At least 5% of you reading this article must have watched the bollywood movie "Mardaani". The dialogues, spanks and slangs of Rani Mukheerji in the movie are empowering and encouraging women which have got all the praise. Rani's performance indeed sparks an inner Mardaani which lies inside us. Let's put it this way- If she stands in front of you, will you be capable enough to doubt her purity? Obviously not. Why? Because we think that the position at which she has reached, no "impure" soul can reach. After all, she is even a common person, like you and me, she made her way up to the ladder, stood aside from her peers and that is the only reason she is able to achieve the extraordinary level she has presented onscreen.
It's not difficult to bring out the mardaani in us, you just need is to push your limits and tell everyone who stares you or passes lewd remarks.  Act for yourself, act for every girl out there, act for your daughter and moreover, for those, who died due to such heinous crimes of sex trafficking and domestic violence. Be strong both emotionally and mentally and learn to have the Mardaani  attitude. Unveil the "Mardaani'' within you. And as Mardaani says, "Kadam milake dekho toh main saath me tere chal dungi. Par chhed ke dekho tum mujhko, main tumko nahi chhodungi."'
—– About the author: The article has been s contributed by our intern,  Prashansa Ranjan. She is pursuing B.A. from Christ University, Bangalore. She is a firm believer of the gandhian qoute-" Be the change you want to see in the world". She writes poems and articles in her free time, she believes that every woman should be equal to men in all respects. This equality can be achieved when we start from scratch; the process of restructuring the social mindsets.