Fitness Blogger proudly shows off natural hair after a year of not shaving!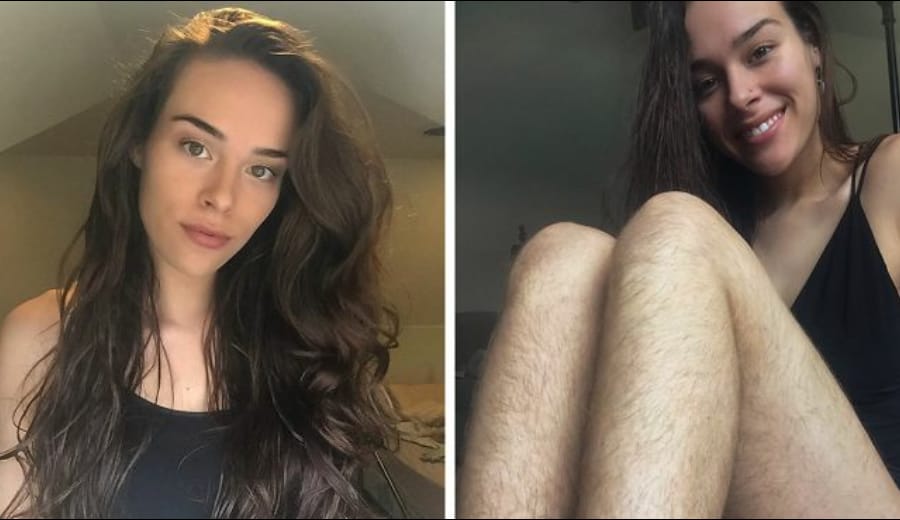 A fitness blogger has shared photographs of her hairy legs and armpits in the hope it will inspire others to embrace their natural beauty.
Morgan Mikenas posts about her incredible fitness regime on Instagram where she has more than 7,000 followers. She talks about her transformation after she took up bodybuilding. 


Morgan recalled an incident at school, when she was aged 11 or 12, where other girls laughed at her hairy legs while she was wearing gym shorts.
She became so upset and ran straight home to her mum and cried, asking if she could teach her how to shave.
But last year, she decided she wanted to embrace the natural look and ditched razors for good. She hasn't shaved her armpits or legs since the beginning of 2016.
She also posted on her YouTube channel 'Why I Don't Shave', where she flashes her armpit and says she wants to explain to her followers why she doesn't remove body hair.
"I guess my number one reason why I stopped was that it just took so much time. It took so much of my time to get in the shower and have to shave everything and then wash my hair and then wash my body it's just like another thing.
"I just, one day, was like 'why am I doing this anymore? This just takes so much time.'
"After I let it do its thing and grow out I just realised 'oh hey this is kind of nice'. It started getting super soft.
"When you shave your body hair it's prickly and itchy and uncomfortable. So I guess that's another reason why.
"I'm not trying to make all of humanity just stop shaving armpits and leg hair anymore. I just want to inspire others and what works for you, what makes you feel the most comfortable."