Brave Girl, 7, saves pregnant mum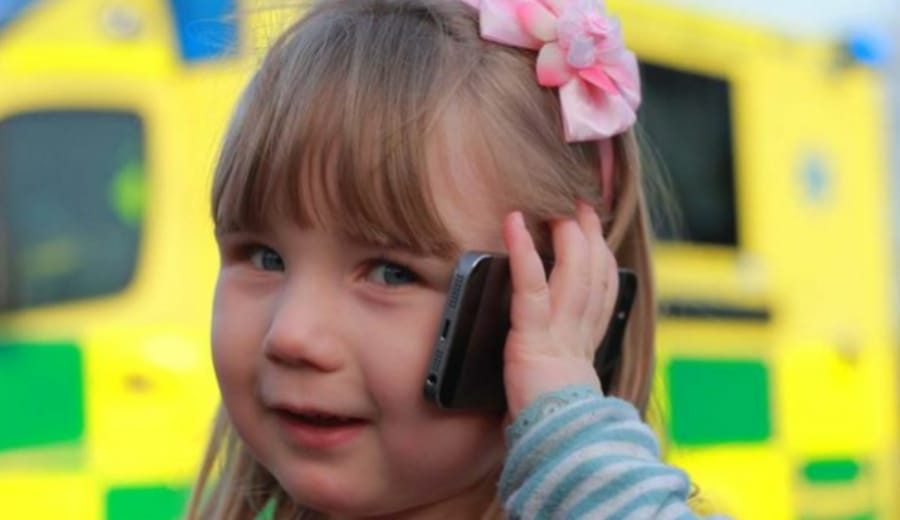 Youngster acted fast when diabetic fell into coma and was at death's door.As Brooklyn Beazley's pregnant mother started slipping into a diabetic coma, the 7-year-old girl struggled to open a glucose syrup bottle that she knew was needed. But the calm, quick-thinking youngster was able to dial 111, follow the operator's instructions and tell paramedics "mummy needs sugar" – and in the process almost certainly saved her mother's life. Sandee Mason, 25, has Type 1 diabetes. She fell into a coma at her Manurewa home on Tuesday just after 5pm. She told the Herald she had just arrived home from an ultrasound on her 15-week pregnancy when she began to feel weak. Her partner, Joe Beazley, was at work. Ms Mason had put her 1-year-old son, Lincoln, down for a sleep, so she thought she'd have a quick nap. "I had no energy, so I lay down on the couch and it all went downhill from there. Having insulin and not eating makes me have hypos [hypoglycemic episodes]. I start shutting down and I need sugar to bring me back.
"[Brooklyn] said I started shaking. I must have had a seizure. She tried to give me my sugars but she couldn't open it and I didn't have the energy to sit up and help her.
"She called the ambulance and by then I was already unconscious." Yesterday, Brooklyn said she had been learning about numbers and phones in school, and she knew to call 111 from watching television. The operator asked her to shake her mum to wake her, which didn't work, she said. "I shook her. The ambulance people said 'Is she breathing?' and I said, 'She's breathing too fast'." Brooklyn, who goes to Rowandale School, said she wasn't scared as she fought in vain to open her mother's glucose syrup, or when the operator asked her lots of questions. "I did that because I love my family. I've got a little brother and my mummy is having another baby. "I was just worried … but I didn't cry." Her proud mother said: "The ambulance people were saying she opened the door straight away and said, 'Mummy needs sugar.' "I'm speechless that she's known to do that and that she's reacted so quickly. I'm very, very proud of her, and grateful." St John Counties-Manukau manager Steve Walker said Brooklyn almost certainly saved the lives of her mother and unborn sibling. "There was a significant risk to the mother, because no sugar can cause brain damage and potentially lead to death. You won't wake up on your own … "It's bloody 10 out of 10 for that kid. The fact she had the courage to do that is wonderful. The ability to answer questions under pressure is just a real credit to that young lady." On the phone to the 111 operator, Brooklyn was able to explain that her mum was diabetic and give the family's address, Mr Walker said. Ms Mason was taken to hospital to recuperate, and discharged that night. In the past, she had explained to Brooklyn about her diabetes but didn't realise just how much she had taken on board. "I had tried to tell her about my sickness, what my medicine does and why I need it … and that if she sees me like how I was that I need sugar." When Ms Mason returned home about midnight, she thanked her daughter for saving her life. "She was asleep on the couch. My partner said she had been staying up for me," she said. "I had a little cry and I was saying, 'Thank you, thank you'." Children should be taught about calling emergency services from a young age, because it could save a life, says St John Counties-Manukau manager Steve Walker. "Young kids are able to absorb this stuff," he said. There had been cases of children as young as 3 or 4 making successful emergency calls, he said. "Families with health risks, as soon as a child is able to be told about a condition and repeat it back, that's old enough." Children should also be taught their address. While the majority of addresses were picked up by the 111 system, calls from cellphones would not log an address, Mr Walker said. "If a kid is able to say they live at such-and-such an address, we're 90 per cent of the way there."
————— SOURCE: The New Zealand Herald