"A state of social death: widowhood"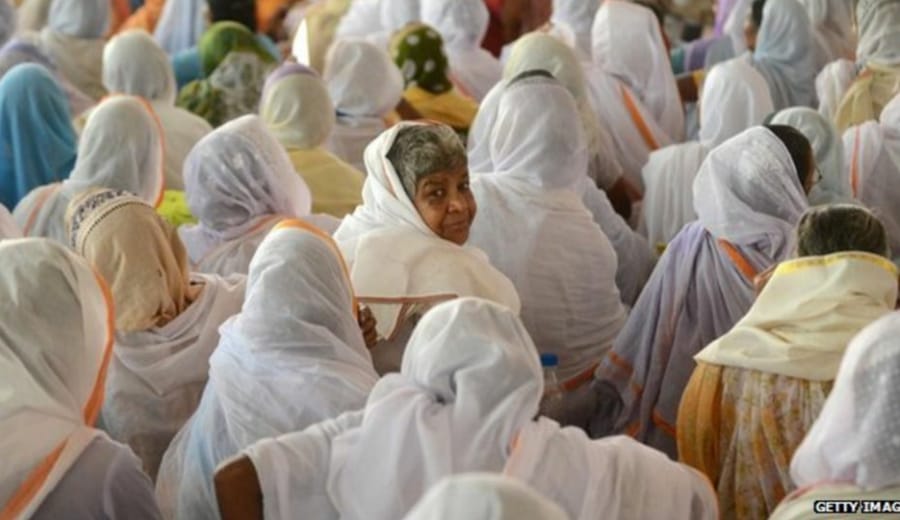 In our country, widowhood is a state of social death. Women are cursed after the death of their husbands and they are often ostracized by the other members of the community. After a young woman loses her husband, the society not only ignores the unfathomable pain that she goes through but often accuses her for being the cause of her husband's death. Epithets such as 'husband eater' are used against such women. In some parts of our country, they are also referred to as prostitutes, their fault being that they couldn't stop their husbands from dying.
After the death of their husbands, these widows are forced by the society to clad themselves with white clothes and part with their jewellery.  In some rural areas, even the hair of such women are cropped and they are forced to dress in such a manner so as to discourage male attention. Most of these widows are abused, sometimes sexually by the family members of their husbands and are often neglected by them. They are denied from attending any auspicious functions. In some heart-rending cases, it is also seen that old widows are beaten by their own sons and daughter-in-laws and thrown out of her house. They are then forced to seek refuge in the ashramas of Vrindavan or Varanasi, begging in the streets.
The primary source of income for surviving is prostitution. The young widows are often approached for this while the others are forced into prostitution. Many young widows are raped and if they become pregnant from being raped, they are mauled for a painfully searing abortion. If we contrast the condition of widows in our country with that of the widowers, we would see that the widowers hardly have to face anything like this. There is immense discrimination between men and women in this aspect. A widower is never blamed in our society for the death of his wife, rather he is encouraged to marry again and forget his dead wife and move on. It is rather painful to see that even though there has been improvements in the condition of women in this aspect, since at least the practice of 'sati' is no longer in prevalent after the death of a husband, yet there are millions of widows in our country who live a life full of misery after the death of their husbands. It is as though the widows are killed by the society and lose their identity as human beings.
About the Author: The article has been contributed by our intern, Deepsikha Bhowal.