A Sensational Suit That Revealed Sexism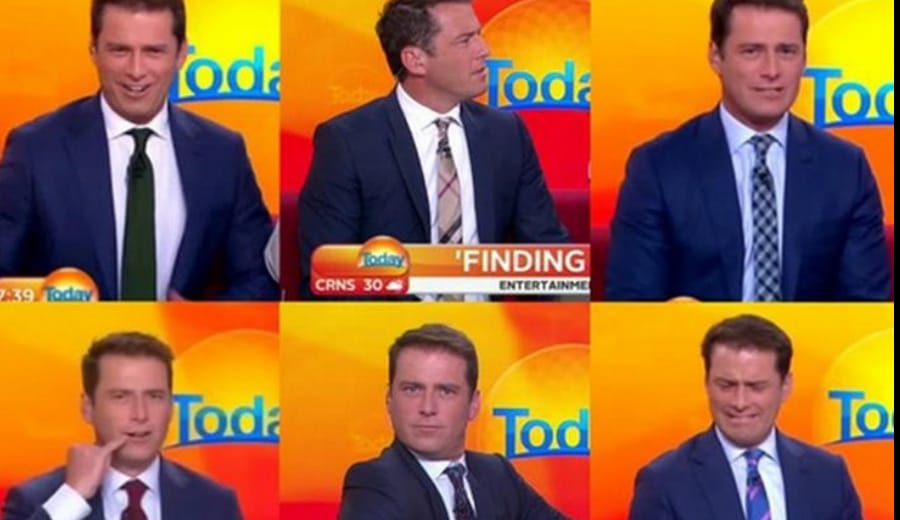 Imagine the 'Comedy Nights With Kapil' fame Sumona Chakravarthi wearing the same outfit for four weeks in a row! Why that long? Or just a repetition of the same saree, she once wore before on the show. Will she escape the notice of the viewers and critics? Nay, that's next to impossible.  What follows would be a series of raucous criticism that targets her. But, what if Kapil goes with the same suit on air? Here is an experiment that would cue an answer. The Australian TV host, Karl Stefanovic had wished to reveal one of the many loathsome faces of sexism—the double standards women face. So, he conducted this interestingly stinking experiment. He and his co-host Lisa Wilkinson present an Australian TV program called "Today". He decided to clad himself in a blue suit continuously for a year, in the show. And guess what? Until he came out to reveal the truth about his monotonous suit none of them had even bothered to notice. Stefanovic registers how that is not the same case for Lisa, his female counter-part of the show, who constantly received appraisals and comments from the viewers and media for her choice of cladding.
Stefanovic expresses how sexism berates women: "I'm judged on my interviews, my appalling sense of humour — on how I do my job, basically. Whereas women are quite often judged on what they're wearing or how their hair is… they wear the wrong colour and they get pulled up. They say the wrong thing and there's thousands of tweets written about them", Stefanovic said to the Fairfax Media. He adds, "Women are judged much more harshly and keenly for what they do, what they say and what they wear."
Stefanovic's observation cannot be denied because it is a smidge difficult to refute it in our sexist society. However beautiful our Bollywood Queens may be, just for one event they fail to live up to their style statement, the media, the viewers and the critics gather to scrutinize them. Without doubt, "So and So's Fashion Disaster" is definitely not a novel headline, in the recent times. People always scan 'her' with their eyes in the zoom mode and harshly rate 'her' because 'she' is a 'SHE'. And never does a man face this in his life. Come on, let's end sexism; let's learn this now: Her style and her fashion are her prerogatives. Don't judge or criticize her. Stefanovic deserves appreciation for this interesting and thoughtful experiment. Moreover, he had sold the suit for 6500 American Dollars and donated the money to 'White Ribbon', a charity working to end violence against women. Kudos Mr. Karl Stefanovic!
—————-
About the Author: This article is contributed by Gayathri Devi. Gayathri has completed her M.Phil. in English Literature from Tamilnadu. Literature instilled her in the thoughts of feminism. And gradually, she was attracted towards this concept and she says it has changed many of her perspectives towards our community & that is how she landed to Respect Women.