8 Reasons Why You Should Date A Guy Who Cooks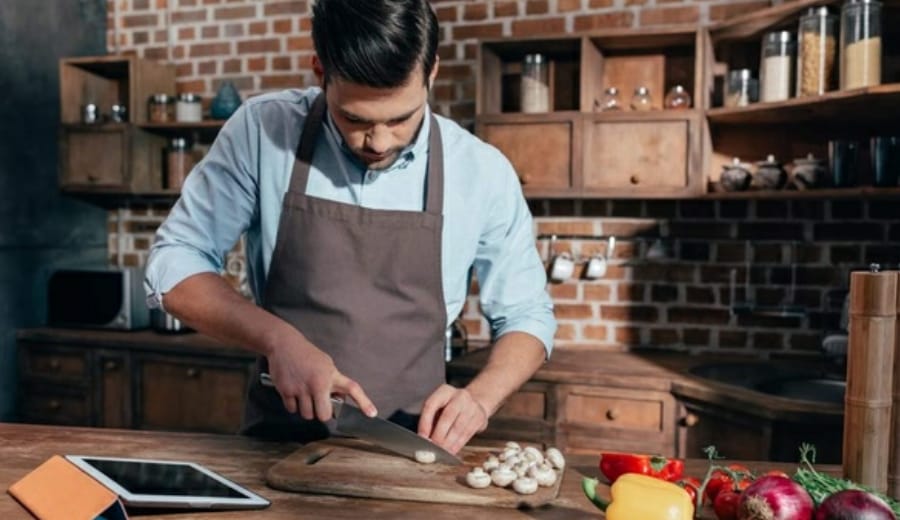 Who said only women can cook. Well, well, men can too! Although our society has tied our minds with various gender roles. Guys who cook are rare, but don't they make you feel like heaven at home? Dating a guy who knows his way around a kitchen is amazing for several reasons including these:
1. He makes you feel special:  You know you can go shopping, when your man is preparing a dinner date for you at home.
2. You save on your money: If you don't know cooking, and eat out on a regular basis, you are wasting a lot of money.
3. Junk is good for no one:  Home-made food is safe and healthy. Don't you want a fit body?
4. Buying him gifts is so easy: A nice gas stove, set of knives and dinner set will do wonders.
5. He'll teach you about food the romantic way:  Your knowledge of ingredients will expand. Ready for salsa in the kitchen?
6. He might even teach you to cook: Or he'll just do it for you. That works too!
7. You now know how it feels changing those so called 'gender roles': Who made these so called 'gender roles'? Our society. Well, it's time to change them!
8. You can co-host dinner parties together:  Classy!