5 Simple Ways to Respect Women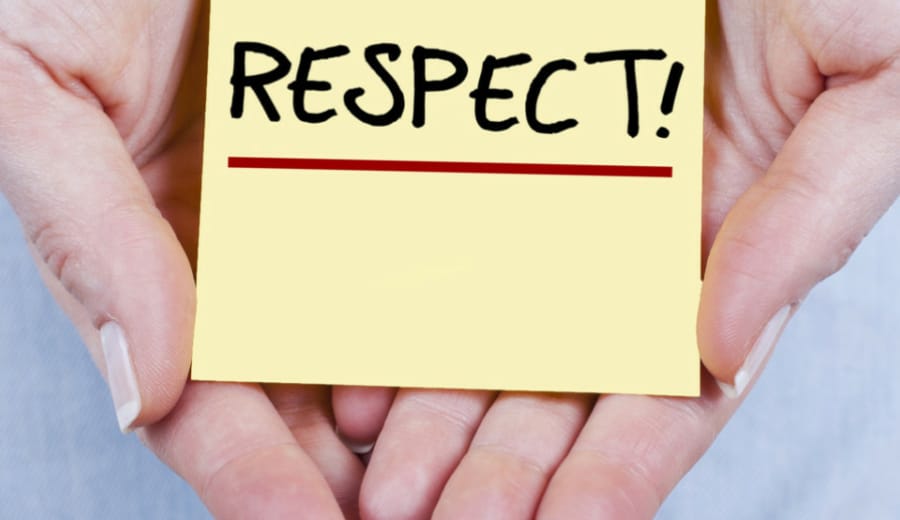 Crimes against women are rising.The only way to redress the issue is to respect women. The "why?" part of 'respecting women' is often elaborated, whereas the "how?" part still needs explanations. There are many things you can do to show your respect towards women but as far as women are concerned, they are always benevolent and compassionate. They will really feel respected if you just stop doing certain disrespectful things you constantly do. To do things you need to put in efforts, but to stop doing doesn't require any, right?
1. Don't look like "that": Yes, women are beautiful but that doesn't mean you can gaze at her like "that". It is so disrespectful and disgusting. What does it cost you to look into her eyes and speak? Nothing! She is a human being like you, and she too has emotions like you.
2. Don't dominate her: This has been a male-chauvinistic society but it is high-time to change. You can't dictate her as to what to do and what not to do. She is sensible and smart. She has her own ethics to live up to. So, you don't have to give her lectures on what and how she should be. You have got no right to set standards for her.
3. Stop Eve Teasing: The leer, the catcall, the croon, the pass, and the tease- it's all just infuriating. Not just street harassment- all the varieties of harassment you employ to assault women are really loathsome. Will you, please, stop it?
4. Don't humiliate her: Women are achieving greater heights. They have become an equal competition to you. And the easiest way for you to ward her off the competition is to remark on her gender and smirk at. Remember! It's the least thing you could do to show your defeat. Never try to humiliate her.
5. Protect her instead of hitting her: Don't ever dare to hit her, just because she is fragile. Not just assault — abduction, violation, harassment, and anything you do to exhibit your macho, by victimizing her, is dishonorable. In fact, if you manifest your muscle power over a woman it is not a sign of true masculinity at all. Women don't ask you to prove it. Then why do you have to behave this way?
— About the Author: This article is contributed by Gayathri Devi. Gayathri has completed her M.Phil. in English Literature from Tamilnadu. Literature instilled her in the thoughts of feminism. And gradually, she was attracted towards this concept and she says it has changed many of her perspectives towards our community & that is how she landed to Respect Women.