5 Reasons Why You Should Watch "Shubh Mangal Jyada Savdhaan"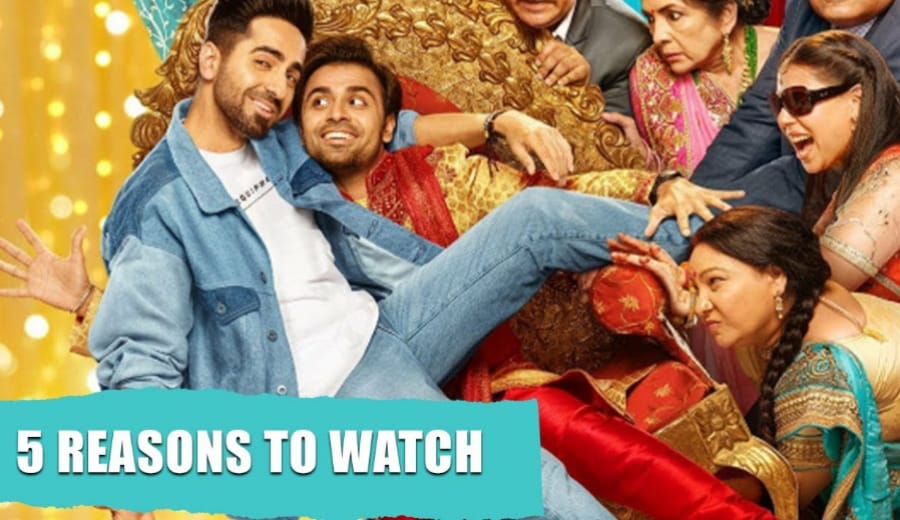 Before we start apprising the trailer of this upcoming beautiful Bollywood movie, let us first of all bow down to our very own Ayushmaan Khurana who has proved himself as a versatile actor and a super talented human being with his choice of movies. Whether it's Bala or Badhaai ho, he has proved himself as an actor par excellence and has been successful in playing some really challenging characters in the movie which are generally treated as a taboo in this stereotypical society. The trailer of his upcoming movie is another example of his versatility and an addition of a completely different genre in the Bollywood mainstream and is currently in the top trending list of YouTube.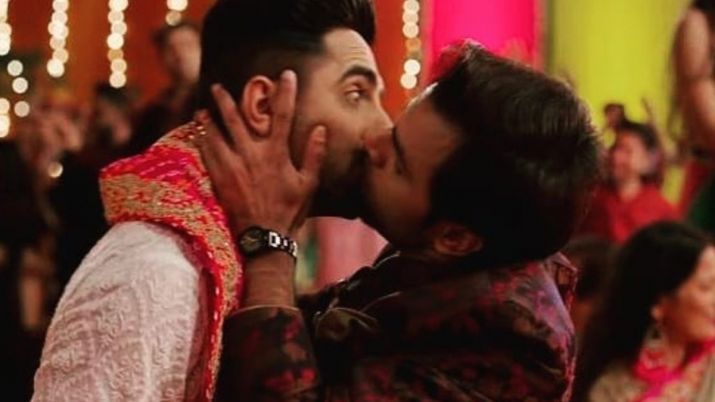 Ayushmaan is getting a lot of praises after this trailer which is clearly evident with the trending hashtags and encouraging comments. We bring for you, the top five reasons why you should not miss watching this incredibly amazing movie releasing on February 21 this year. 
1. Dealing with the "taken for granted" notion:
At the beginning of the trailer, we are confronted with the dialogue of Kartik's (Ayushmaan's name in the movie) uncle in which we see him asking a question regarding Kartik's sexuality which I am sure most people from the LGBTQIA+ community gets to hear a lot. The question was:
Uncle: Ek baat batao beta, kab decide kiya ki yeh banaogey?
Kartik : Yeh nahi kehte, gay kehte hain
Uncle: Haan woh hi, same thing. Kab decide kiya?
Kartik : Aapne kab decide kiya k aap gay nahi banogey?
It's high time that people should realize being gay or lesbian is not a matter of choice, it is how one feels about his or her sexuality and it is completely natural. You would love to see what else the movie has to offer to break this stereotype in the minds of people.
2. The Chemistry and the Kiss: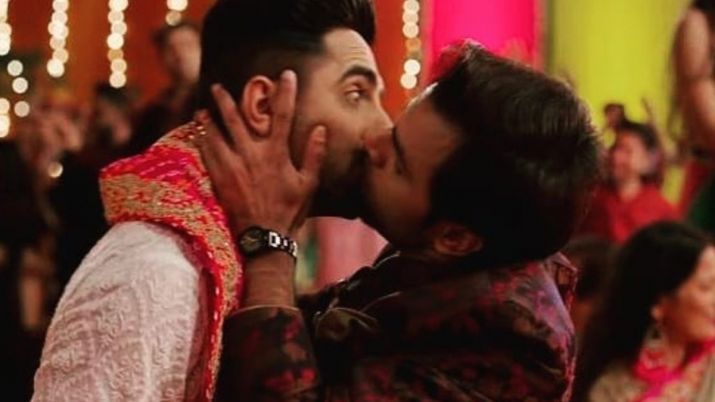 After this scene in the movie, we all have to admit that Bollywood is adopting a progressive approach towards the issue. The kissing scene and the chemistry we see in the trailer is much better than the fake and uncomfortable intimate scenes in other Bollywood movies. As a progressing Indian society, this scene will be a game-changer in the context  Indian cinema as it will open the mindset of other people who think homosexuality as a taboo or a kind of sin or something that should be hidden off. 
3. A Satire on the educated class:
It is indeed true that even the majority of the educated class of our society has not been able to digest the topic of homosexuality until now. In a scene, Ayushmaan asks his partner to reveal his sexuality to his father as he is educated and will understand it. On the other hand in the immediate scene, we see his father throwing water over him and beating his partner thinking it as a curable disease and this is the scene where the whole concept is dealt with seriousness.
4. The powerful dialogues:
In the last scenes, we see both the characters indulging in convincing their parents and making them clear about the whole concept. The final dialogue makes us understand the crux of the entire issue. The dialogue is: "Jo Pyaar inke (parents/society) dimaag mei fit nahi hota, usse daba dete hain-par ye humari ladaai hai" (They suppress the kind of love that doesn't fit in their set norms and notions, but this is our struggle and we won't give up). It's that point of time when one realizes the challenges that people from this community has to face and the struggle that they have to go through in their lives asking for their basic right to freedom in our society.
5. The "not too over-dramatic Indian mother":
There is hardly a scene in any of the Indian movie in which the mother is supportive in the case of his son being gay. In a scene we see Jitendra's mom telling her husband that he is destroying the life of a girl and of his son as well. Her husband then asks whether she wants to become mother India.  She quickly answers the question and says, "haan banungi mai mother India, mai Maa hoon, Maa ke paas dil hota hai". Doesn't this say a lot? It is probably the very first time that the commercial cinema has dealt with an issue with this much seriousness.
————
ABOUT THE AUTHOR: This article is written by Prashant Kumar, our intern.