What Women Should Learn From The Movie 'Queen'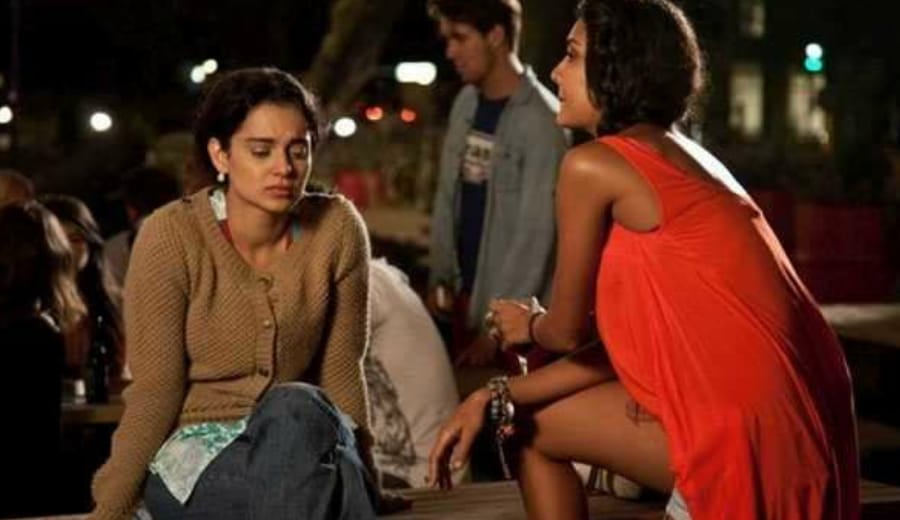 A naive, an introvert, a frustrated woman takes up the daunting task of flying off to her honeymoon destination alone, after being dumped by her commitment phobic fiancée. The transition of the same Rani to a charismatic, confident woman is a breakthrough. And it leaves behind an indelible print on our minds, asking all the women out there:- Did you catch the vein of the whole plot? Yes, in the midst of all the home errands and messed up relationships, there lies the 'you' factor. Whom you often forget. So when things got sordid and the pain of getting dumped seemed irrevocable, Rani discovered some best days of her life in Paris. Usurped by the fear of being alone, she slowly realized how much fun it was to discover the nook and corner of an entirely different world. How much pleasure it could be ,to be on your own. And this can only be, when you carve out an initiative, to spend some time with yourself. Take out time for yourself, because you definitely deserve a chunk of it!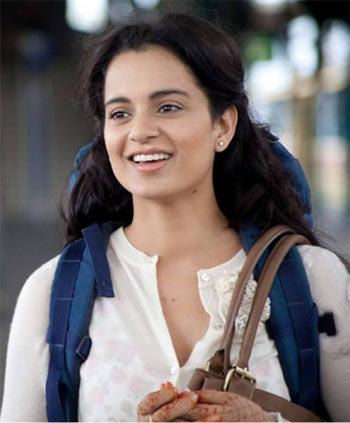 Make new friends. You never know when a friend could turn out to be a God sent angel. For Rani, Vijaylakshmi serves as the friend in need,the consoling shoulder when Rani spits out her agony,and the source of her transformation . Later, Rani stitches a close bonding with her three male roommates, who turn out to be her best buddies, party mates and 'golgappa' making assistants. She finds solace in her friends, who take her mind away from all the intricacies of her complicated life.
Break free and explore your freedom. The same Rani was now hitting back the street rogues and making everyone in the nightclub, dance to her beats ! The same girl who would be accompanied by her brother in the precincts of Rajouri garden, was now sparkling with vivaciousness. Let go of the constraints you have set upon yourself. Unleash the reveller hidden beneath you. Party, roam around with friends, do what you least expected to do with yourself!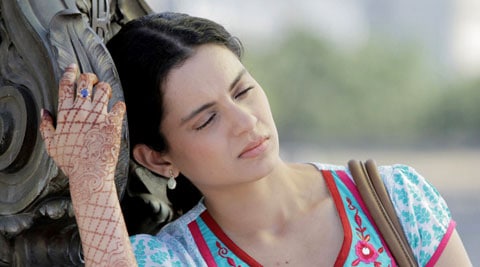 And something what all women should pitch up in their mind. Come what may, you should never lose yourself in the midst of submitting your all to your love. Stay happy, smile, focus on the brighter side of the sky and move on! Life is too short for regrets! And yes, the most important lesson of your life- always be a strong headed woman as you are. Don't take a failed relationship to heart. There are so many ways to move on with the flow of life. And there would be a day, when you would emerge so strong, that getting you back would be the toughest task on this earth. Yes!  And you can only do that if you wish to do so. And then nothing can stop you from smiling back again!
The simple girl innocently teaches us the sole mantra to live life. Her journey from being 'teary eyed' to constantly cracking jokes, from being a loner to getting surrounded by the best of people, from staying depressed about her fiancée to crushing on an Italian restaurant owner… everything makes us realize the will and determination of this young girl to conquer herself, despite all odds . Let her journey be an example to take up in our own lives. Cheers to all women with such a spirit!
————–
About the Author: This article is contributed by Shefali Arora, our Intern.