What part of 'NO' is that you don't understand?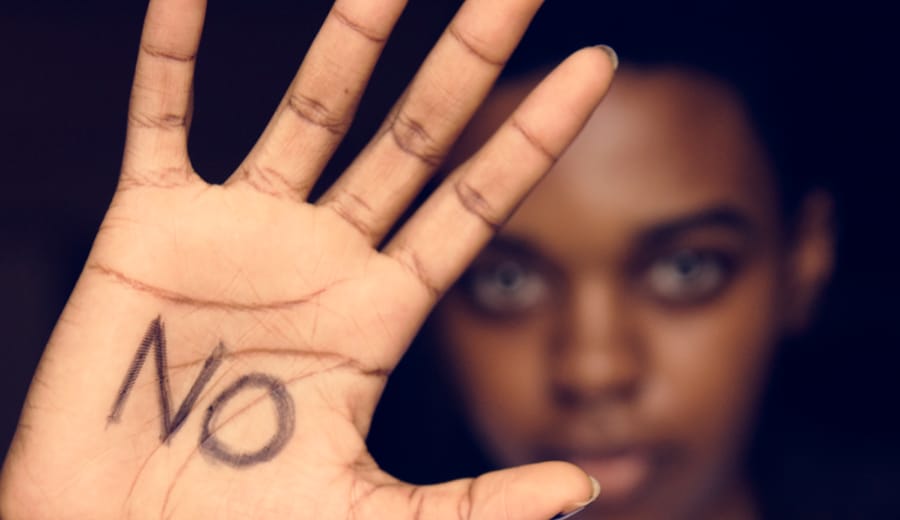 There is a simple question for every male out there. When a girl says "NO", what is so difficult in it that you don't understand it at the first instance? It is for the help of those ignorant men present out there, the dictionary meaning of "NO" is "Not at all/not in any manner/ used to show disagreement". I think this is the much needed explanation for you to understand what a "NO" means when a girl says "No". It does not mean a perhaps/may be/ probably at all. When a girl says "No" to you, for sure, that will act like a sword on your male ego and your male chauvinistic character, but can't help it. So take it as "No" in all sense and in its entirety. Just tell me one thing. Why can't you understand at one go that it is an absolute 'NO', without any 'ifs and buts'.
Every time a girl passes by a street, you tease her, pass lewd comments, crack your vulgar jokes and when she turns back and gives you a look, you still don't stop but you carry on your cheap activities. But when she shouts at you and ridicules you, you take your way back. So is it always needed that the girls must ridicule you to make you stop that? When a wife says "No" to have sexual intercourse with her husband, why she is forced and compelled to do it? If she doesn't agree even after coercion, she is abused. Let me tell you, you cannot interpret a word as per your wishes and choices. Why do you yourself add your interpretations to the "No" being said by a girl? Why you interpret it as-perhaps/may be and what not. Your interpretation of "No" have lead to an extent where you have converted a "No" equivalent to a "yes". Guys please understand, it is a big no, clear and bold, it is a NO. It is a simple and clear word. Don't make it complicated because of your lack of intelligible capabilities.
We know you are not good at understanding things.We know you lack a sense of intelligence (your creep mentality shows that). We know you don't posses any self respect. We pity you guys, seriously!! But we have a way out. Take our help. Read this article and understand, with all your senses wide open, what actually a "NO" means and please keep it intact in your brains (if you have any), because we don't even have that much time to stop and ridicule you. Seriously!
— About the Author: The article has been contributed by our intern, Ruchi Sarin.