"The amount of cloth on my body doesn't define my character"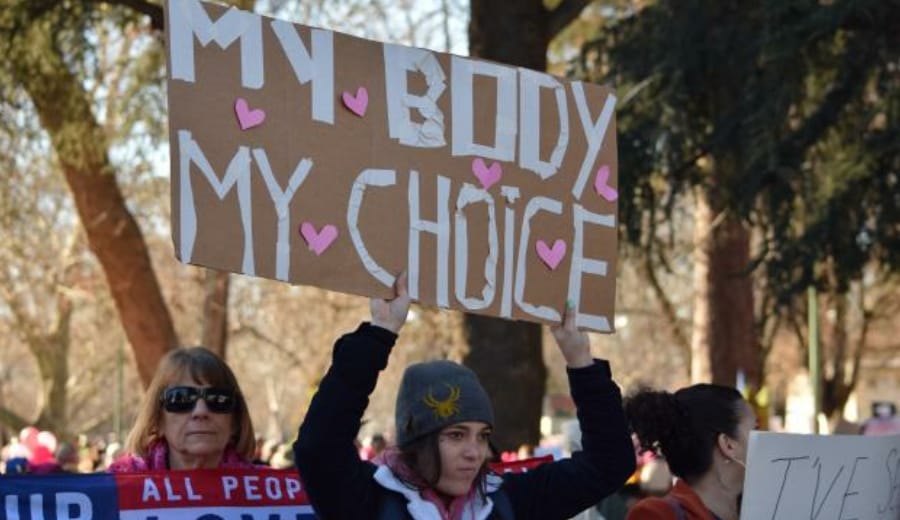 Every girl has the right to wear whatever she wants to wear, whether it is a dress, a skirt or a sari. Any society has set norms for attires at different places but readers must understand that these norms came to force only when a group of people sit down to discuss about it. Hence, once can only say, every individual has complete right over one's body, and they owe perfection to nobody else except themselves. Although the research of clinical psychologist Dr Jennifer Baumgartner says that women's outfit speaks about her desires and intellectual capacities but one must understand that man makes clothes and its not vice versa. Clothes can only cover our body and should not be connected to our character. So all the orthodox minds  must understand that clothes are worn according to the seasons, moods and choices. We must understand that no female would like to invite males to rape her by attracting him by her attire. Further, to argue that a woman's clothes aren't the definition of her character, an important point needs to be raised.
Why an Indian girl, clad in sari is considered to be a typical dignified decent girl and when she dresses up in hot pants, she becomes indecent? If a girl is wearing backless blouse with mermaid drape sari, isn't she flaunting her figure and shape? Doesn't a sari flaunt her back and the open waist line? Doesn't a salwar suit expose the curves of the female? Doesn't a Ghaghara leave the girl bare skin ? Doesn't a blouse openly speak about the figure, the size and the shape of the women? If the Indian outfits are as rude as that of western counterparts, then why should one avoid wearing western attire? Doubtful? Right?
The answer is that we Indians are somehow so much possessed and arrogant of our culture and traditions that we tend to victimize women at each and every step because they are considered weak and timid. And so the society says, "We don't want our girls to westernize, our Indian attire are decent" Every women now is aware of the fact that "with duties, come equal rights".
"HER BODY OWES YOU NO PERFECTION"
                          —- About the author: The article has been s contributed by our intern,  Prashansa Ranjan. She is pursuing B.A. from Christ University, Bangalore. She is a firm believer of the gandhian qoute-" Be the change you want to see in the world". She writes poems and articles in her free time, she believes that every woman should be equal to men in all respects. This equality can be achieved when we start from scratch; the process of restructuring the social mindsets.