Recognised for her work among tribal people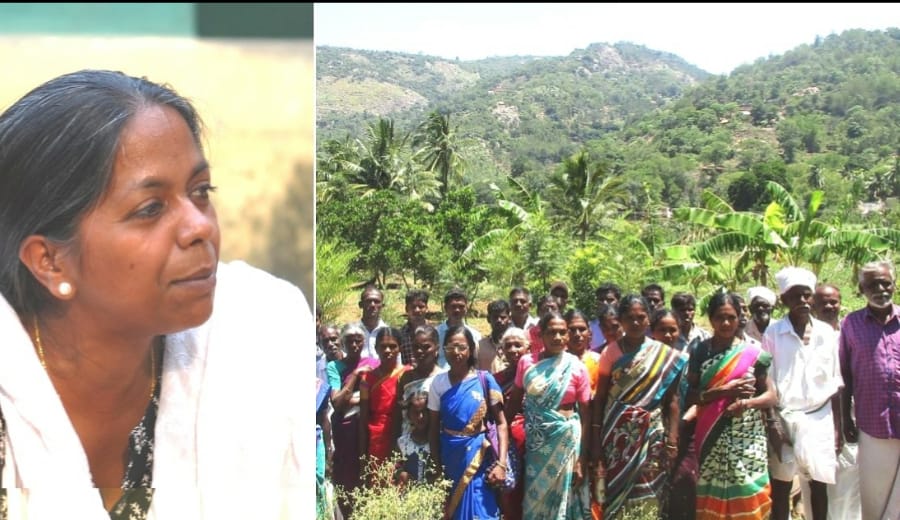 Sneh Lata Nath, director of the Kotagiri-based Keystone Foundation, bags Jamnalal Bajaj Award.
Be it conservation or development, non-governmental organisations can play a key role particularly in ecologically sensitive places such as The Nilgiris with a mixed population including a significant number of people belonging to the indigenous communities.
AWARD
Expressing this view, Sneh Lata Nath, director of the Kotagiri-based Keystone Foundation, who recently received the Jamnalal Bajaj Foundation Award for effective application of Science and Technology for Rural Development from President Pranab Mukherjee in Mumbai, said that NGOs of The Nilgiris had helped in influencing decisions which had benefited the district. It was their voice which led to the proposed neutrino project being shifted out of the district, she added. Stating that "the award means a lot to our organisation", Ms. Nath added, "we will set higher standards". She said that it also reflected the importance being accorded to The Nilgiris by corporates and expressed the hope that the recognition would make others replicate their work. At the 36th Jamnalal Bajaj Awards function, it was pointed out that for the last 20 years, Ms.Nath had been working in the field of eco-development, livelihood and sustainability, to bring progression in the tribes of the Nilgiri Biosphere Reserve.
LIVELIHOOD SUPPORT
She aimed at providing a sustainable livelihood support to the community while preserving their traditional way of life and conserving the environment. She initiated work across eight centres in the forested tri-junction of Kerala, Tamil Nadu and Karnataka. The idea was to initiate activities related to eco-development which enhanced the well-being of the community and promote biodiversity.
TRAINING
Over the years, Ms.Nath provided extensive training to villagers, NGOs and government departments on topics ranging from sustainable honey harvesting practices to bee-keeping to value addition of Non Timber Forest Produces. All the activities were focused on local manpower development and capacity building. She also worked through NGO networks in Chattisgarh, Odisha, Rajasthan, Maharashtra, Meghalaya and Andhra Pradesh wherein similar work was initiated. Her work was concentrated only on Adivasi / tribal communities. The award consisted of a citation, a trophy and a cash prize of Rs. 5 lakh.   ————- SOURCE: The Hindu