"Queen And Mardaani-Breaking The Stereotype"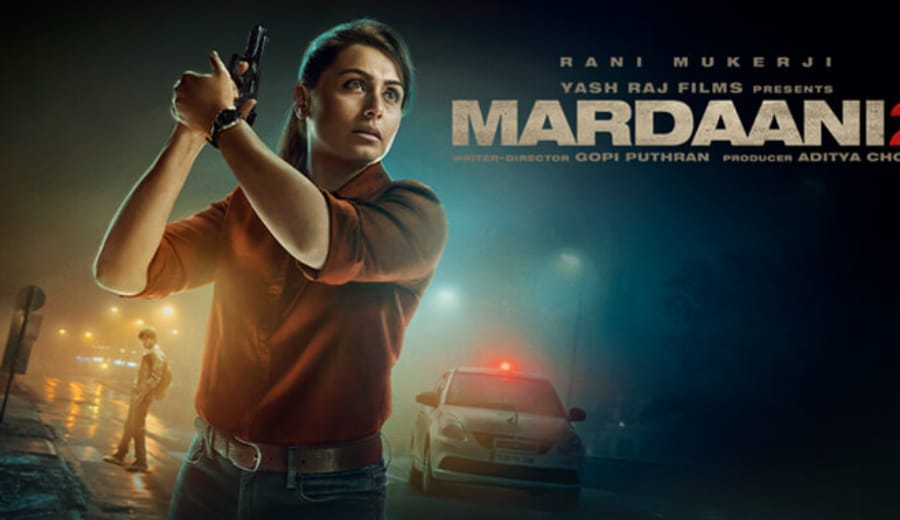 The word 'woman' is so powerful that it automatically brings a personality which relates to the most powerful expression in the world 'love'. She can seduce you with her charm, provoke a thought in your mind and brings peace in your life. Unfortunately, she has not been given her fair share, neither in our society nor in Bollywood. Every year, we see hundreds of movies in which actress are restricted to be a man's candy or woo men. Her onscreen presence is comparatively lesser than that of a hero in our Bollywood films. But this year has changed all the notions of a portrayal of women. This year, we have seen roles where the woman of substance emerged in the bollywood and movie buffs saw two new interesting characters. These two women centric films have brought much needed revolution in the society and have inspired women. Over and above, these films have shown the world that women are no less than men.
The first quarter of the year gave us the first women centric film Queen, which uncovered a story of an innocent girl, who suffered a heartbreak when her fiance cancelled their wedding at a very short notice which left her and her family in a worse state. But surprisingly, the movie shows a strong new character of a woman who finally decides to go on her planned honeymoon alone. While on her honeymoon she finds freedom and happiness. Moreover, she finds her very own new self and transformed into a brand new 'Queen'. The film shows a journey of an innocent woman who breaks the cultural barriers and comes out as a winner by teaching a lesson to her loser fiance. The movie gives an inspiration to many girls who suffer such tragedies in life. And, of course, the biggest lesson that woman should love herself first.
In the second quarter, bollywood gives us yet another powerful women centric film Mardaani, a character played by one of the finest actresses of our film industry, Rani Mukherjee. The film raised a very important issue of child trafficking in India which has taken its toll. Over and above, it gives our film industry its first and much-awaited female cop. Everything which is expected from the hero is being done by the actress. Moreover, the movie gives a clear message to the society, especially women, that it's time to bring out the Mardaani in girls. The movie inspires girls to retaliate and take action against eve-teasers, and punish those who try to take their advantage. The impact of the movie can easily be seen all over the nation. For an instance, reel life mardaani inspired a Delhi girl Meghna to such an extent that she taught a lesson to a shameless molester which he will never forget in his whole life. This real life mardaani not only garnered respect from all four corners but also inspired many girls who face such molestation in public transportation. In the nutshell, these two movies have not only brought good changes in bollywood but also in our society.Both the films have not only broken the stereotypes in the bollywood but also managed to bring out the real mardaani in Indian girls.
—– About the Author: The article has been contributed by our intern, Jaideep Singh. He started writing as a hobby but soon he realized that he wanted to do it for a living. Now he works as a professional writer and often takes time out to express his views and opinion on grave issues confronting the society. He firmly believes that writing is the most powerful medium to communicate with the entire society.