"Ladki hokar mechanical engineering kyun kar rahi ho?"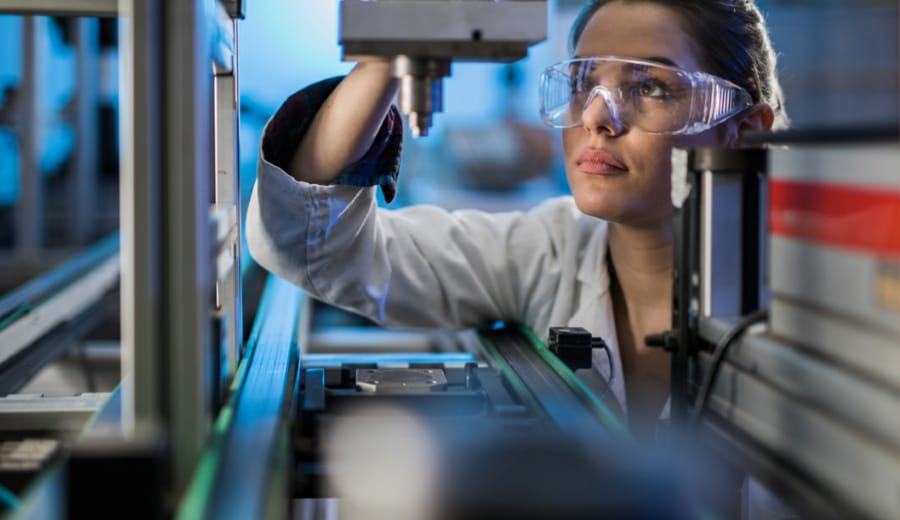 In spite of the hasty development of our country in almost every field, be it technical or non-technical, there still remains a major question which has been raised collectively by all the Sharma and Gupta aunties of a girl's neighborhood, which remains unanswered till date. This very question, fellow readers, is literally a million dollar one, because as of now, a flaring nose and a tender heart is all that comes to me as an answer to it. The question goes like, "Ladki hokar mechanical engineering kyun kar rahi ho?"
I fail to understand the reason why I have encountered this question more than what seems like a trillion times now, in my one year journey as a female mechanical engineer. I had to lose count; because somehow, there are not enough aunties in my neighbourhood who can perhaps stop judging me for the decisions I take for me. Not that I care much. But then again, I do. I do because it's unnervingly difficult for me to survive in such a stereotyped milieu. Yes, blue is for a boy, pink for a girl. A remote controlled car is for a boy whereas an inert piece of a plastic doll is for a girl. But all this holds true only till the time a kid turns twelve, after which these assumptions become highly baseless. Girls today, are at par with the boys in every field one can think of which I prefer not to mention here again for the nine hundred and ninety ninth time. Why is it that the people around us are highly bemused to see a girl sitting on the fourteenth floor of a twenty eight storey building making strategies for a department she heads, but equally ridiculed and appalled to see a girl put on a safety jacket over her pretty dress, a helmet over her hairdo, and sit in the control room of a power plant? No one can deny that both these jobs are equally important, but yet somehow the latter is not given all the respect that it actually deserves. Sure, it is not as neat and as peaceful as the former but that so does not make it any less of a necessity. And if a girl enjoys doing it, the people around better zip it.
If a woman can join the army to defend her country's pride, if she can stand up for every penny of her rights, if she can, well, mute the country's official in charge for ten straight years (only to give way to a tragic downfall of the country's economy), then I'm dead sure that she can very well cut her nails short and contribute to the ever growing mechanical industry too. It's high time now that the presence of a girl be accepted and normalized in the mechanical field as well and, that one girl sitting in a class of sixty other aspiring mechanical engineers be held with equal deference. Before signing off, I have but one thing to say to the Sharmaji's next door to me. Beware! A Femgineer on her way out here.
————–
About the Author: This article is contributed by Bhavya Poddar, our Intern.