Jharkhand gifts toilet worth Rs. 4.62 lakh to former world champion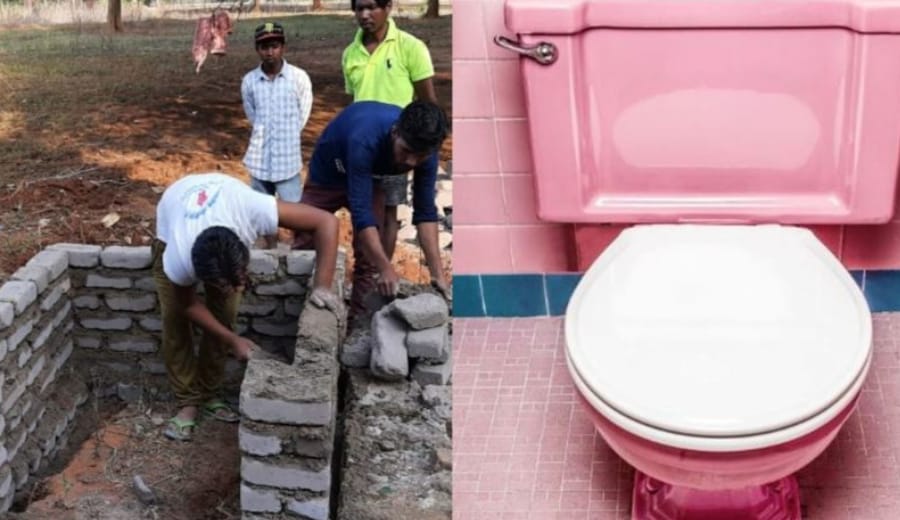 November 27, 2013,
The Jharkhand government is set to gift toilet infrastructure worth Rs. 4.62 lakh to the state's celebrity archer – former world champion Deepika Kumari.
 The 19-year-old athlete is currently ranked world number two, but her family could not afford a toilet in their house yet.
Daughter of an auto-rickshaw driver, Kumari hails from an impoverished village called Ratu Chatti, around 15km from state capital Ranchi. On Wednesday, chief minister Hemant Soren presented an order copy of the toilet infrastructure to Kumari's parents, Shiv Narayan Prajapati and Geeta Prajapati, at a function held in Ranchi.
 The move comes after Soren recently asked the water and sanitation department to prepare a list of beneficiaries to whom he would present order copies of government-funded toilets as part of World Toilet Day celebrations in Jharkhand – which has the worst open defecation rate in the country.
The project report prepared by the water and sanitation department for the toilet infrastructure for Kumari's house cites the cost as Rs. 4.62 lakh. "The toilet infrastructure includes a toilet, a bathroom, a complete water supply system fitted with overhead water tank and taps. Hence, the cost is justified," said PK Singh, the department's executive engineer, who is handling the project for Kumari's house. Kumari's parents were happy at receiving the order copy from the CM. "With our meagre income, it was not possible for us to construct a toilet on our own," said Kumar's father. An estimated 92.4 % of rural households in Jharkhand do not have toilets. Every year, poor sanitation in Jharkhand causes a 7.5-crore man-days loss (total working days lost within a period due to reasons such as accidents, lockouts or strikes). The estimated annual loss is Rs. 1,200 crore. Recently, union minister Bharat Singh Solanki had informed the Rajya Sabha that Jharkhand performed far below the national average in achieving total sanitation. The state government has clearly failed to implement the Nirmal Bharat Abhiyan, a central government programme to improve sanitation in rural areas.   ————– SOURCE: Hindustan Times