Bra or bra-less?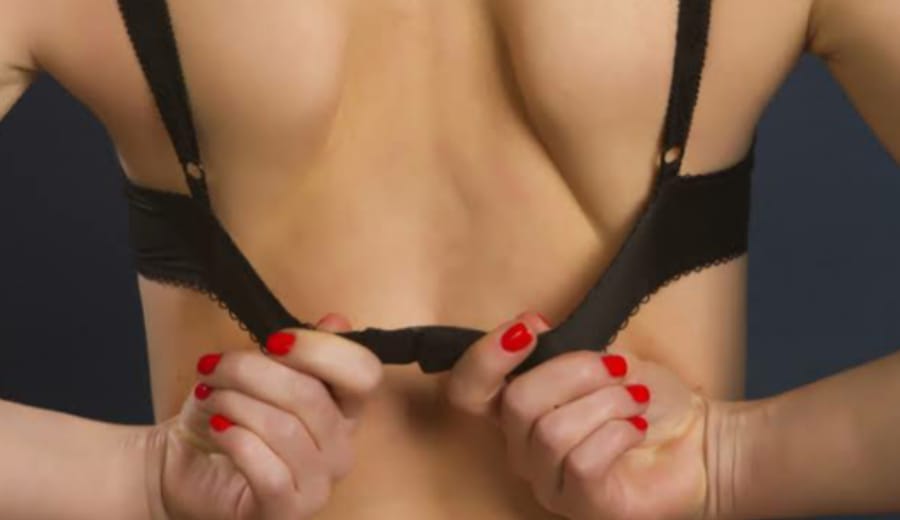 Pardon my forthrightness, but because I have my own breasts, I have my own opinion about them. And I would suggest you or anyone else, without breasts, keep your believes and judgment away from me! Yeah, you heard that right—'NO breast, NO opinion'! The first thing I do when I reach back home is rush to the washroom & remove my bra and the feeling is deeply relaxing and epic. But this loose-and-fancy-free look ain't acceptable in our society. Umm..I am tired of bearing the agony that bra causes me and I am sure many of you women, in fact almost all women have the same story but we either like the form-fitting thing to make us feel intact or are chained by our hypocritical society's thoughts. But even celebrities are adopting the bra-less trend. When will we be free?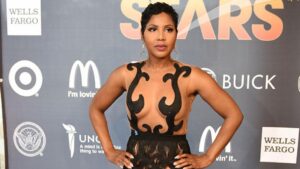 Toni Braxton who is 47, didn't stop her ditching the bra and still looking fabulous at a UNCF An Evening of Stars fundraiser
I understand not everyone is comfortable with the idea of going bra-less, I respect that but I certainly look forward to the day when this world would have a bra-free culture, or should I say a permanently bra-free culture. Ladies, it's time to free your breasts from the pad load, strap itchiness, and dreadful under-wire pain.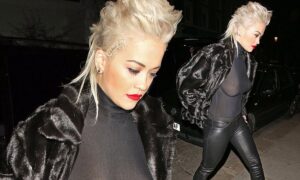 Watch Rita Ora flash her flesh in a sheer top as she attended a Charli XCX gig in London last month
Bra ain't a bare necessity, but a gruesome pester to keep away the sex-starved men from our bosom that are said to stimulate them, especially when our boobs are open for view.
Thoughts you get when you plan to go bra-less:
1. Why didn't I try this before!
2. I can feel the 'Real Freedom'.
3. I am being a good feminist now.
4. I am going to write about it so that women around the world can experience true liberation.
5. Oh shit, I got to run to catch my bus. How I wish I could run but it would hurt!
6. I am pretty sure my boobs will poke many eyes out there. It's going to be embarrassing.
7. Man, the air conditioner! My tits! Oh, fuck!
8. And I bet this is why nipple tapes and nipple covers exist.
9. I can breathe.
10. What if my girlfriend comment—How could you?
11. Hugging your guy friends would surely be super-odd. Not wearing a bra is the best feeling in the world.
According to a study, being bra-less doesn't cause breast sagging but it's the other way round; wearing a bra causes sagging. Following 320 women over 15 years, the study also revealed that women who went bra-less were more likely to have perkier breasts than those who religiously wore a bra.
Taking your bra off is an unfettered feeling. Time to let your babies free! Follow your heart, decide for yourself and let's start the revolution.      
————
ABOUT THE AUTHOR: This article is written by Ishita Kapoor. Ishita sees her passion in writing and hopes to change the world by not only giving them their piece of mind, but also receiving their opinion and then judging what's correct. She is also the Co – founder of Respect Women and an initiator in making people get their voices heard.