"Boys don't cry like girls"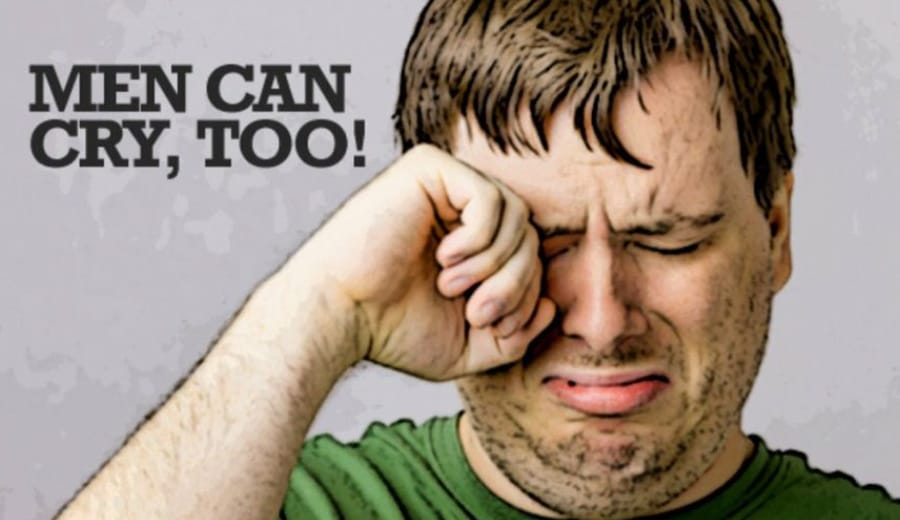 "A  great change is always followed by great efforts and must be appreciated. " The efforts of Vogue Empower are worth of appreciation as it is showcasing the basic problems which women face everyday by the way of videos. A series of videos have been created with Madhuri Dixit acting as the protagonist which shows parents reprimanding their sons to not to cry like girls. From toddler hood to adolescence, they are taught to repress their human emotion of crying saying "don't cry like a girl"; while we see a beautiful girl in the video smiling through her short hair. And at the end of the video we see a man holding back his tears and physically abusing his own wife. The video unveils the conversion of human emotion into violence. The end of the video not only shows the evil being done to women at homes but also it marks a powerful point against DOMESTIC VIOLENCE."It is not about doing right for its just about to stop doing wrong." We should not teach boys to stop crying like girls but instead we should teach them not to make women in their lives cry. Crying is a human emotion. It can occur in both males and females in different sort of circumstances. Crying can occur to anyone because it's an emotion, it's not right for anyone to say that "don't cry like girls"VIOLENCE in future. because when we teach boys at an early age to not to do something like girl-the difference what a girl does is imprinted in the minds of the young boys which not only promotes gender inequality but also gives rise to suppression and aggression among boys.
Domestic Violence is a method of oppression by coercion or violence against one's partner in a domestic context. From subtle coercion to marital rapes to violent physical abuse, it can even lead to death and disfigurement. A woman is the most common victim of domestic violence. The survey around the world says that over 700 million women face violence at homes daily. Regardless of age, gender, class, caste and community – it not only destroys women physically but also psychologically too. It is a gender based violence which reflects the inequities between man and woman and compromises the dignity and security of its victims. According to reports, violence against women has been called "the most pervasive yet last recognized human rights abuse in the world."
Dowry, refusal to have sex, infertility, making decisions without asking, male child concern, more income of a woman than her partner are some of the reasons which creates a rift in a relationship and leads them to no good further. A woman fears to leave her husband. She prefers to stay in darkness. Bruises, scars become her best friend but she denies the pleasure of her freedom to her fear of leaving. Leave before you are left and if your past haunts you lock it and throw away the key. Past can never be changed because it was meant to be that way. Live fearless and enlighten yourself.
— About the Author: The article has been contributed by our intern, Vandana Chawla.