10 Women Inventors Whose Credit Was Stolen By Men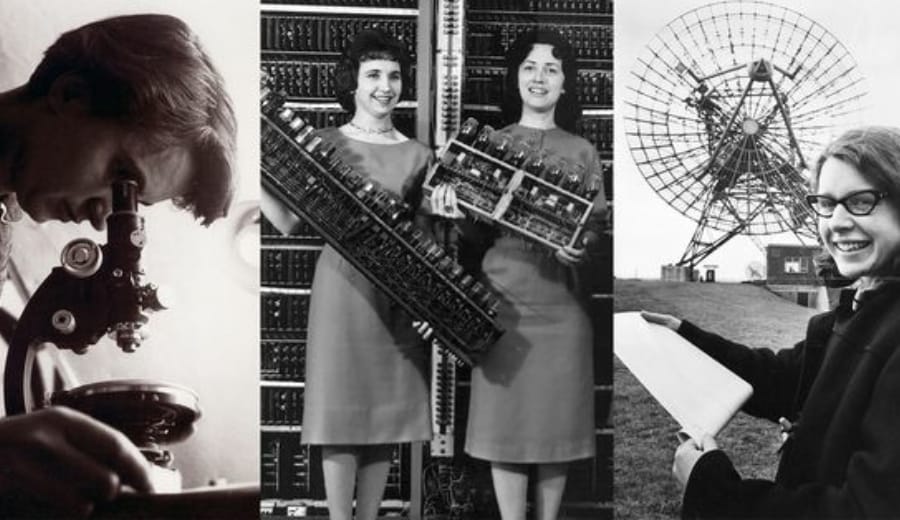 Check out the following list of 10 women's contributions to the world that have made humanity's circumstance more efficient and enjoyable:
1. Rosalind Franklin, a British biophysicist, was the first person to capture a photographic image of the DNA double helix in Photo 51. Her work was shown to competitors without her permission, who then took the credit and received the Nobel Prize four years after her death in 1958.
2. Lise Meitner, the first German woman professor at a German university, developed the idea of nuclear fission with her research partner, Otto Hahn, in 1938. This breakthrough made the atomic bomb possible just a handful of years later. Hahn left her name of their published paper, but in 1994, her work was commemorated with an element on the period table: meitnerium (Mt).
3. Martha Coston developed a system in 1961 that revolutionized the capabilities for communication between U.S. Navy vessels: the signal flare. Her husband, who had been deceased for 10 years, was awarded the patent in his name, and it took her another 12 years to receive a patent for a modified system under her own name.
4. Stephanie Kwolek unintentionally invented Kevlar while trying to create a lighter fiber to be used in car tires, and earned a patent for Kevlar, instead, in 1966.
5. Dr. Virginia Apgar, an obstetrical anesthesiologist, began testing newborns one and five minutes after they were born to determine if they needed immediate medical care. She developed the Apgar score in 1952, and it is still used widely, today.
6. Mary Anderson invented the first manual windshield wipers in 1903. Though they remained unpopular until her patent expired in 1920, car companies like Cadillac began experimenting with the idea and included modified prototypes on their newest car models.
7. Josephine Cochcrane invented the first dishwasher to make clean-up easier for her servants in 1886 by combining high water pressure, a wheel, a boiler, and a wire rack.
8. Bette Nesmith Graham invented and perfected what is known, today, as white-out. In her years as a secretary and typest, she used white tempera paint to cover her errors and after years of working on the formula in her personal kitchen, she patented Liquid Paper in 1958.
9. Lillian Gilbreth invented the foot-pedal trash can and the shelves in refrigerator doors. Seemingly small contributions, but where would I put my milk? How would avoid germs in public restrooms?
10. Margaret Knight invented the paper bag machine in 1868, and fought in court for three years to have her designs patented under her name against a man who argued that women were incapable of such strokes of genius.     ———- SOURCE: Feminspire