10 Traits that distinguish modern women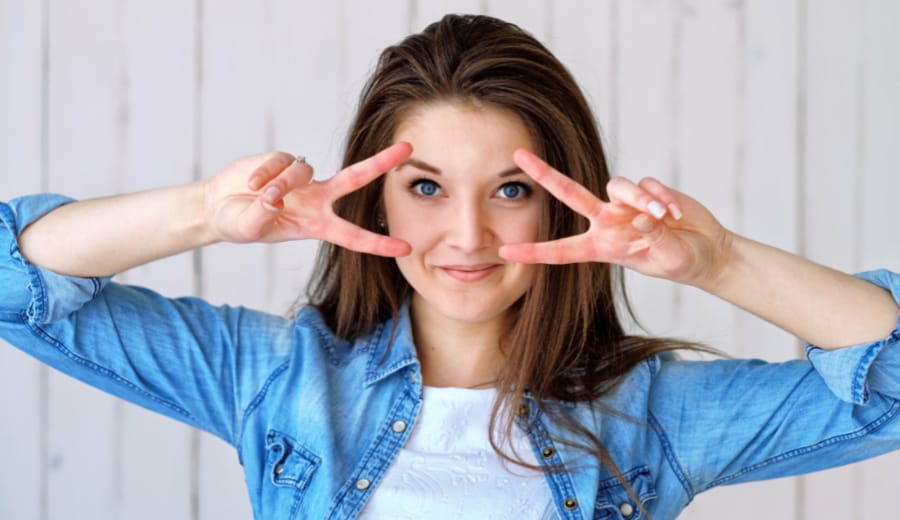 The status of women in earlier times was inferior to that of men, but now women's condition is not that worse. With the world changing at a fast pace, with the opening up of more and more opportunities for women and with the government trying its best to give equal status to women, many ways are being paved for women's empowerment. Yet, people are forgetting the talent that modern women actually possess. Let me tell you what actually today's society think about modern women. According to them modern women are those who wear short skirts, sleeveless clothes and are shameless. A modern woman disobeys and disrespects her parents. She has a long list of boyfriends and dominates her husband. People hold many such stupid misconceptions about modern women.
This is to all those prejudiced people out there: Modern women are not those who wear trendy clothes and high heels instead they are the ones who are perfect in every way. Here are 10 distinguishing traits of modern women:
She has the capability of handling both household and office work proficiently compared to traditional women.
She is confident and fearless. She carries an attitude which can make impossible things possible.
She is passionate and ambitious about her goals in life. She makes every possible effort to fulfill her dreams. She is the one who is making the absolute best of herself.
She is independent and self sufficient compared to traditional women who were always dependent on their parents or husband. She does not need someone else's affection to validate her worth.
She is rational and dynamic in comparison to traditional women who were submissive and always under the veil. Modern women have come out of the four walls and are ready to face the world.
She is the one who is aware about her rights and knows how to use it in unlike most traditional women who were clueless about their rights.
She has full freedom to take her life's decisions on her own and no one can claim it except her parents.
 She is not only educated but also has high morals.
She has acquired renowned status in society and has power to rule the world with her abilities.
She is still that innocent and soft heartened girl but the only change is that now she doesn't allow anyone to misuse her innocence.
The need of hour is to understand the real difference between modern women and traditional women because  modern women deserve respect rather than ridicule or humiliation. She doesn't need to change instead people should change the way they see her. 
–————–
About the Author: The article has been contributed by our intern, Swati Agrawal