Sunil Jaglan, Sarpanch of Bibipur village in Haryana, a state with one of the worst sex ratios in the country, has come up with an interesting initiative – 'Selfie with daughter' – to save the girl child and spread awareness about the issue. Parents from across the state have to click a picture with their daughter, or should I say, a selfie with their daughter and send it to Jaglan through Whatsapp as part of the contest. The interesting "Selfie with daughter" contest launched in Bibipur village of Haryana is improving the status of the girl child in amazing ways. The contest has received over 500 entries so far and the winners will be given a cash prize along with a trophy and certificate. Isn't that amazing?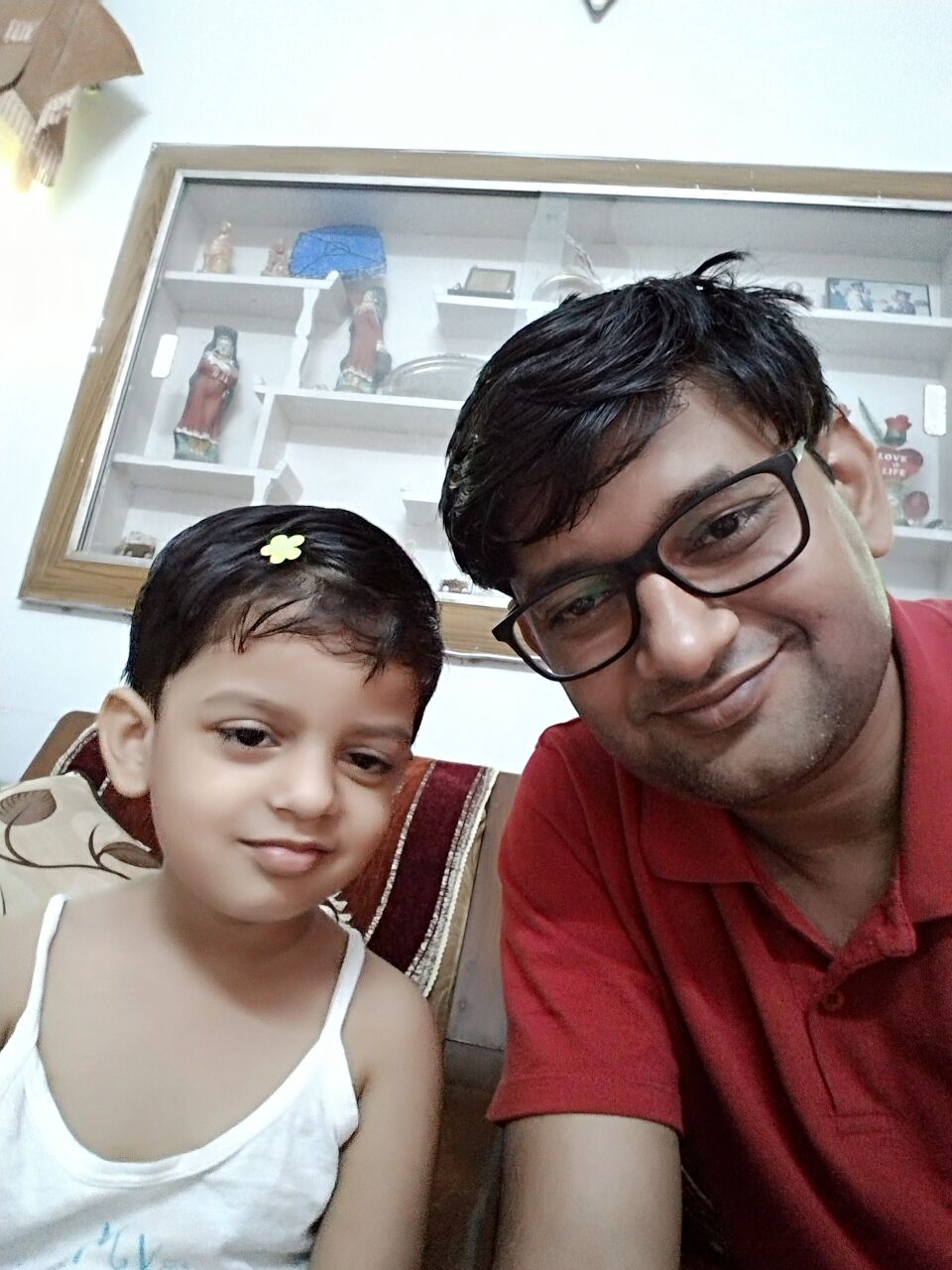 The last day to send the entry is June 17th and the winners will be declared on June 19th by 30 women sarpanchs and aanganwadi workers who will be visiting the village from Punjab. The three winning entries will get a prize money of Rs. 2,100 along with a certificate and a trophy. "Jiske dil ki baat chehre pe nazar aaegi, woh hi vijeta hoga (The winner will be the one who can bring what's in his heart on to his face). An entry that touches the heart will be declared the winner," he says. Jaglan has already received over 500 entries, not just from Haryana but from other states of the country as well.
"Whenever we visit homes in the village, there are not many photos of a girl child in the house. To give girls their due place in the family and the society, we thought of bringing them into one frame with their families," he says.
Jaglan, who is father of a young girl Nandini, has been actively involved in spreading awareness about women issues ever since he became the sarpanch five years back. A Post Graduate in Mathematics, he quit his job to serve his village and has been doing a commendable job of improving the status of the girl child in his village. Earlier, he had organized the Khap Maha Panchayat where women got the same opportunities as other leaders of the khap.
He has given shape to over 100 such small and big initiatives which have touched women issues in many ways including girl child education, female foeticide, pre-natal health and much more.
He even got an award from the government worth Rs. 1 crore for his commendable work, which he utilised in the further development of his village. Thanks to his efforts, Bibipur is also called "The Women's World". As per census 2011, Haryana had 879 females per 1000 males. In a dire condition like this, Jaglan's efforts are commendable and we hope to see many such change makers come forward and create an impact. Contact Sunil at – sarpanch@bibipur.com ———- COURTESY: The Better India